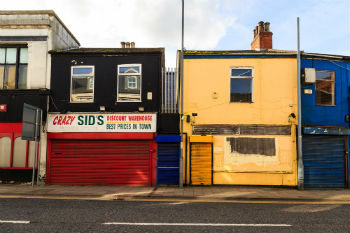 The Government has announced what it describes as a 'landmark' town deal for Greater Grimsby in an effort to deliver thousands of new jobs and homes to North East Lincolnshire.
The £67m stage 1 town deal, unveiled yesterday by local growth minister Jake Berry MP and business minister Lord Henley, is set to deliver over 8,800 new jobs and nearly 10,000 new homes to the area.
The deal, which was concluded with the Greater Grimsby Project Board, includes £65m of investment by North East Lincolnshire Council (£35m) and Whitehall (£30m) for regeneration plans in Greater Grimsby, as well as £2m from the Government's local growth fund to support major road improvements.
The Greater Grimsby Project Board, under the leadership of David Ross and North East Lincolnshire Council, brings together local MPs, Local Enterprise Partnerships (LEPs) and leaders from the public and private sectors.
Cllr Ray Oxby, leader of North East Lincolnshire Council, said: 'Last year, we pitched an ambitious plan to central government to show them who we are and what we can do.
'The focus of that plan was that Greater Grimsby has the capacity to accomplish so much more than it has and that by bringing together key people with shared aspirations we can work with the community to build a prosperous and sustainable future for our town.
'I'm particularly grateful for the considerable amount of work that members and officers have put in — ably supported by our local MPs and our partners on the Greater Grimsby Board — to take forward and cement this unique deal with Government which has been confirmed today.'
'This once-in-a-generation town deal signals a new dawn for Greater Grimsby with millions of pounds in Government funding supporting the delivery of thousands of new jobs, significant local investment in regeneration, and nearly 10,000 new homes by 2032,' said Mr Berry MP.
'The new town deal delivers on Government's promise to give communities the tools and resources they need to kick-start growth and regeneration while presenting new and exciting economic opportunities for the local community.'
Image: Jason Batterham / Shutterstock.com.