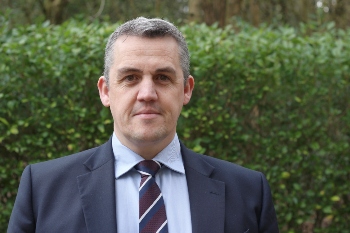 The pandemic has had three major effects on local councils. It's increased pressure on services. It's transformed daily working experiences for employees. And it's permanently changed the way councils engage with local residents and communities.
Digital technology has had a pivotal role to play in managing each of these impacts. And the public response has been overwhelmingly positive. 79% have been impressed by their council's response to COVID-19, according to Survation.
Now, local authority leaders – many of whom are newly elected – must do everything they can to sustain the pace of digital transformation as society reopens and they look towards the COVID-19 rebound.
Continued investment in technology could add £232bn to the UK economy, according to our study with the Centre for Economics and Business Research (Cebr). This will benefit communities, help tackle inequalities and boost our public and private sectors.
Becoming increasingly digital-first won't just create better experiences for employees and citizens, but will also set up our society for a successful recovery from the pandemic.
Building a more flexible, collaborative and balanced work environment
To get the most out of their employees, local authorities need to support digital ways of working over the long term.
Most public sector leaders recognise this. 91% of Government decision-makers agree that working from home will be commonplace after the national lockdown.
This is because it has empowered local authority employees. It has given them the chance to establish healthier routines, balance personal commitments with professional ones, and boost productivity.
Mass working from home isn't here to stay for councils. Remote working will persist instead within a hybrid working model, where employees move freely from the home, to the office, to the local library.
This will be crucial in driving efficiencies and output. Flexible working was highlighted by Cebr as one of the key technological transformations contributing to the GDP uplift from public sector reinvestment over the next twenty years.
Council leaders should consider investing in the collaboration technologies that can support hybrid working over the long term. And this begins with the underlying connectivity infrastructure.
Advanced connectivity solutions like SD-WAN, which bring network managers greater control, flexibility and security, have a critical role to play in ensuring council workers can communicate seamlessly from different locations.
But only 22% of local government decision-makers told us that this was a priority technology after COVID-19.
More needs to be done to drive awareness of this technology among council leaders, particularly its ability to boost resilience in a way that works for employees, by securing the network at the core.
This gives people the reassurance they need to get on with their jobs without fearing their data will be exposed.
Ultimately, advanced connectivity technologies will give councils the tools they need to make sure they can operate smoothly and their employees can flourish.
Delivering for local people
Many local authorities are thinking seriously about digitising citizen services to unlock new opportunities. They recognise how digital transformation can help serve vulnerable communities, accelerate key services, and address inequality.
Take Oxford City Council as an example. When the pandemic hit, it quickly set up six online resource hubs for vulnerable people in the community who did not have a personal network. This allowed them to access vital information on council services during the national lockdown.
Wolverhampton City Council has drawn on the power of digitisation to support local businesses hit hard by the lockdown. Its Retail Revival Programme combined pop-up shops with online sales support and digital skills training to generate more than £7m in sales for local businesses.
The Greater Manchester Combined Authority (GMCA) took significant steps to reduce digital inequality by providing hundreds of help kits to students at risk of digital exclusion to help them continue learning.
And the Local Full Fibre Networks Programme, a £23.8m investment in delivering fibre optic broadband infrastructure in the region, has brought economic benefits of almost £12m in just one year. This has created jobs and generated opportunities for digitally disadvantaged people across Greater Manchester.
These local authorities are leading the way. They demonstrate how digitally innovative councils can help disadvantaged socio-economic groups, support businesses hit hard by the economic downturn, and create new and exciting opportunities for local people.
A future full of opportunity
Local authority leaders have a once-in-a-generation moment to not just help normality return but make things better than before, for their workers and residents alike.
By stepping up investment in digital technology, they can build fairer and more prosperous places to live and work.
And they can ensure that the UK doesn't just get back to where it was before, but that it reaches previously unimaginable heights.
Martin McFadyen is head of public sector at Virgin Media Business (Direct)