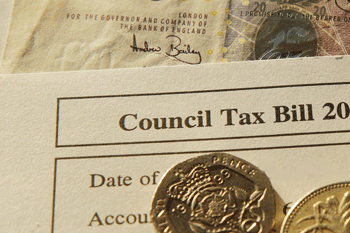 Westminster council is proposing to freeze council tax and replace it with a voluntary contribution scheme after a consultation found 'strong support' for the idea.
The City Council will ask residents in the most expensive properties if they will consider voluntarily paying double the amount they would normally contribute in Westminster's share of the council tax.
For 2018/19 this is £833 for Band H properties, which excludes the GLA element. However, any voluntary amount would be up to the contributor.
The proposal is being put to a full meeting of the council after a survey of residents in the highest council tax band was carried out in December 2017.
More than 400 out of 904 respondents responded positively saying they would support the scheme.
Council leader Nickie Aiken said this reflected the 'kind and generous spirit of Westminster residents'.
The cash will go towards youth clubs, helping the homeless and tackling loneliness.
'We remain determined to help those on lowest incomes by freezing their Council Tax. We are proud of having the lowest Council Tax in the country whilst maintaining high quality services,' said Cllr Aiken.
'The law does not allow us to raise Council Tax for just one Band. If we raise council tax we must do so for everyone – from the lowest to the highest bands.
'The voluntary Westminster Community Contribution offers a fair way for those who want to contribute more to do so.'