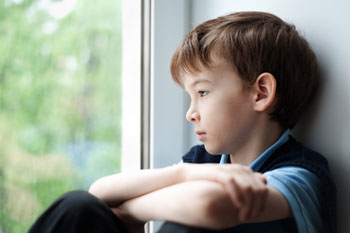 Croydon Council has failed to improve children's services quickly enough, according to a damning report from Ofsted.
The watchdog has rated the council's children's services as 'inadequate' and warned 'widespread and serious failures' are putting some children at risk of significant harm.
The report stated: 'Inspectors identified a legacy of poor practice characterised by drift and delay in the provision of key services.
'Weak managerial oversight at all levels has not ensured that basic social work practice is of a good enough standard. Children do not receive robust and timely responses to ensure that risk is reduced and their needs are met.'
The council said it accepts the findings of the report and will work with Ofsted to create an improvement plan.
It has already taken immediate action to improve services such as recruiting more social workers, appointing a new social care director and setting up an improvement board.
Barbara Peacock, the council's executive director of people, said: 'We accept the findings of this report and are committed to making sure that we provide better support for our children and young people. I'm sorry that our services have not been good enough.
'We identified the need for improvements last year but despite working extremely hard to make these necessary changes, they have not delivered the impact we wanted.
'The report has shown the extent of work that is needed. Much of this work is already under way but we recognise there is a lot more to do and we are working with Ofsted to create an improvement plan to drive through those changes.'