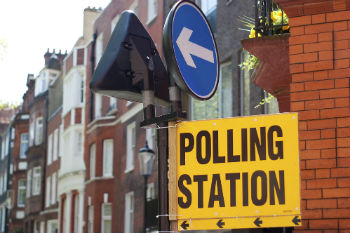 A trial scheme requiring voters to show ID in the recent local elections has been declared a 'great success' by one of the councils taking part.
Ray Morgan, returning officer at Woking borough council, one of five authorities in the trials, said 99.73% of electors provided the required identification at polling stations on May 3.
Only 51 people were refused a ballot paper because they failed to produce the right kind of photographic ID.
Mr Morgan, who is also the council's chief executive, said overall turnout was unaffected by the trial, comparing favourably to previous elections.
He was recently cleared by an internal investigation of claims that he misused his office to give political support to its Tory leader.
The voter ID scheme has been condemned by a wide range of bodies including the Electoral Reform Society which branded it a 'draconian measure which risks excluding many legitimate voters from our democracy.'
The Government, however, has said it is planning a further series of trials next year.
Mr Morgan said: 'Following our recent experiences in the polling stations on May 3, I see no reason why bringing ID to vote cannot be embedded in our democratic process and have already expressed my desire to the Cabinet Office that Woking continues to participate in any future trials.
'Like all pilot projects, the main purpose of the voter ID trial was to stress-test the idea for viability and, as was wholly expected, there were some minor administrative issues encountered which we will need to address.'