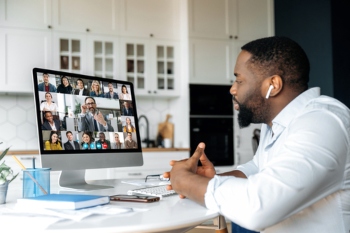 Nine in 10 councils believe local democracy has improved as a direct result of online council meetings, a survey has found.
Some 74% of councils reported higher public attendance due to meetings being held online while 72% said citizens and communities wanted to engage more, according to the survey by the Speakers' Corner Trust charity.
Almost two out of three councils (64%) said they thought COVID-19 had had a net positive impact on local democracy.
Chair of Speakers' Corner Trust, Louise Third, said: 'This piece of research shows that some good has come out of the changes imposed on councils by the pandemic.
'Now they must be allowed to continue to adapt and develop different ways to bring more people into decision-making.
'There must be no going back.'