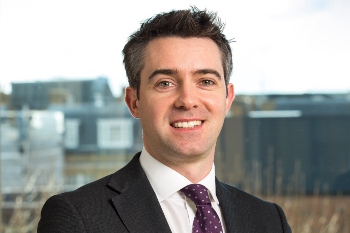 The Government has outlined ambitious plans to unlock the Oxford-Cambridge Arc's vast potential to drive economic growth – hinged especially around research and development at centres of academic excellence. A spatial framework for the region is set to be published next year.
As a coordinated approach it can help local authorities across the Arc to attract investment and work productively to shape development plans, but this top-down strategy also depends on their support. If they do not buy into it and get their constituents on side, the Government's bold vision will struggle to become reality. The priorities of local government must be reflected in the new framework, including commitments to engage with local people and enhance the environment.
Getting communities on side
Housing is a central pillar for planned growth, ensuring that residential infrastructure keeps pace with demand driven by employment – particularly to ease affordability pressures. However, with one million new homes set to be delivered in the next 30 years, there is a risk that communities in the region could feel overwhelmed. So, public engagement has to be a cornerstone of the new framework, to make sure that top-down strategic planning does not leave residents behind.
People experiencing the early stages of the planning and consultation process will set the tone for future perceptions of development in the Arc – and they, especially, need to be convinced about the value of investment in their areas. From the point of view of developers and local authorities, we're in this together.
2019 Grosvenor research revealed that just 2% of the public trust developers and 7% local authorities when it comes to planning and development. This is not just about trying to avoid negative associations with specific schemes, but helping to demonstrate the benefits that the concept of the Arc as a whole will bring. We need to put communities at the forefront of strategy if we are to deliver the Arc with them on side.
Residents must be involved in plans and see the benefits from development in their neighbourhood. Engagement needs to start before the Local Plan process and be proactive, open and honest. Local authorities and their partners should be upfront when discussing the inevitable trade-offs associated with development and if something cannot be delivered, we should clearly explain why. In return, as experts in their area, locals can offer us new perspectives on their community – what's special about it and what they want to see in the future – leading to better designed places that will stand the test of time.
This work to capture what matters to people and how they want to live is more important than ever. The past twelve months have seen seismic shifts in the ways we travel, work, shop and socialise. We're still working to understand the implications of the pandemic for what people will prioritise in thirty or forty years' time, when many of the Arc projects will likely be completing.
The Oxford-Cambridge Expressway is a good example. Only five years ago, the National Infrastructure Commission deemed it essential to government targets; now it has been scrapped by transport secretary Grant Shapps for not representing value for money, with priority instead being given to East West Rail. This is an ideal opportunity for the government to look at the strategy for the Arc as a whole, thinking about changing patterns of movement, commuting and new models of connectivity that are needed – potentially including digital connections as well as physical infrastructure.
A new standard for sustainable development
Environmental issues have come to the fore in public debate and these must be central to how new developments move forward, especially in the Arc. As a region positioning itself at the forefront of innovation, it is essential that tackling climate change is incorporated throughout planning strategy. It matters to communities too. Data from Ipsos MORI shows that over half of the UK's population feel priority should be given to the environment – even if it might slow down economic growth and lead to job losses.
People want to feel pride in their local area and new places that tackle climate change could start to be seen as more desirable. Added to this is the growing expectation that new build properties should be sustainable and improve, rather than damage, the natural world – principles that are formally outlined in the Environment Bill due to be re-introduced as part of the next parliamentary session in May.
The spatial framework is a chance to push new standards on sustainability, carbon reduction and biodiversity that all working in the region can follow. The consistency it delivers will help local authorities and their partners strive towards a common goal, which is important. However, allowing for evolution is also key as it means supply chains and methods of construction can catch up – the development sector is to some extent still learning as it goes on targets like net zero and how to achieve them.
We've taken our own lessons from our experience of creating Trumpington Meadows, a 1,200-home community in Cambridge. Just over a decade ago, Grosvenor set out to create a place that puts the natural world at its heart. Working as master developer, we established a new model of partnership with the Wildlife Trust, where we shaped the masterplan together to support habitats and deliver more and better access to green space for local people. Trumpington Meadows now features a 60-acre nature reserve, helping us to achieve a 43% biodiversity net gain before it was policy.
The Government envisions the Arc as a global hub for business and innovation – the UK's 'Silicon Valley'. The environment and community engagement need to be central principles of any policy structure to make this a reality. The announcement of a spatial framework is a significant step forward and it must facilitate a wider forward-thinking ethos which encourages the right partners to be involved. For those of us in the development industry, it's up to us to prove we're equal to the challenge.
Alex Robinson is director of development for strategic land at Grosvenor Britain & Ireland