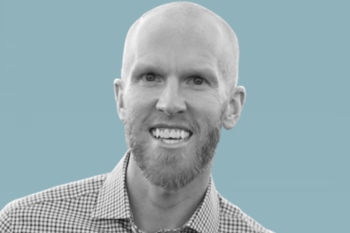 During the pandemic, public sector organisations have demonstrated extraordinary resilience, delivering essential services in the toughest of circumstances. For many local authorities, years of slow, careful adaptation to digital technology were fast-forwarded in a matter of weeks, with cultural obstacles vanishing as employees shifted to remote working wherever possible.
This accelerated digital transformation also changed engagement with residents, enabling many organisations to shift to an improved and more personalised digital citizen experience. Modernising their infrastructure, moving to the cloud, using agile digital services on the front end plus capturing and analysing data on the back end has allowed more UK public sector organisations to improve interactions with their citizen customers. So how can local authorities sustain this digital transformation momentum moving forwards?
Meeting citizen expectations
The last year has forced a "digital first" mindset across both the public and private sectors. As a result, citizens' expectations around digital services have only increased. There will be no turning back.
As citizens' expectations evolve, so must the experiences that the public sector delivers. As demonstrated by the EY Connected Citizen survey, most people anticipate making more use of technology in their daily lives in future after experiencing the changes which took place during the pandemic. Yet the same research shows governments have more to do if they are to meet citizens' expectations for better service delivery.
Our own research found that progress is being made – 40% of local authorities have digitalised the majority (76-99%) of the information they store and manage for citizens. Yet over a quarter (27%) of UK citizens are still unable to access their own digital records online.
The pressure is on for local authorities to offer digital services that are effective, relevant and targeted to citizen groups and individuals, while remaining within budget. Ultimately, the public sector now needs to expand its thinking – learning from the transformation it has undergone during the pandemic and continuing to take a more holistic approach. Embracing the cloud and digital technologies as well as cultural change will be key to incorporating new ways of working and improving citizen engagement.
Data drives the digital customer experience
Delivering a complete, streamlined, positive citizen experience has to start from the back office. Local authorities won't get far by connecting technology which offers a great user experience with a poor service delivery vehicle, and calling it a modernised citizen experience.
Instead, data is at the core of digital customer experience. Local authorities have to find ways to use the data available to them more intelligently. Doing so allows them to create better services and deliver efficient, omnichannel engagements in a cost-effective way.
Information governance and record management is the starting point. If a local authority cannot rely upon the information it is using, then it's all for nothing. It's vital to lay this solid foundation first – building a complete view of all structured and unstructured data. Only then will local authorities be able to utilise that data by turning it into insightful information and layering on automation plus analytics to deliver more personal, targeted citizen services. They will then be able to decide on the best way to purposefully and meaningfully engage with residents.
Unlocking the "government experience algorithm"
After the pandemic, local authorities will need to focus on digital experience that brings together previously isolated disciplines – specifically, customer experience, employee experience and user experience. By considering the technology which supports these disciplines more holistically – from the back office to external engagement, driven by both future of work capabilities and next generation digital experience tools – organisations can unlock the "government experience algorithm" and, in turn, drive more value for both staff and citizens.
Ultimately, moving more services online will help boost productivity for staff, reduce backlogs, and free up talent and resources for other priorities. For citizens, it will enable easier, more flexible and secure access to their data online, as well as more control around how and when they access public services.
The UK public sector will need to maintain their digital transformation momentum post-pandemic. To do this, local authorities must make strong, strategic decisions to unlock the "government experience algorithm" and further improve engagement with both employees and the people they serve. Doing so will enable them to meet both the current and future expectations of staff and citizens.
Brian Chidester is head of worldwide industry strategy, public sector at OpenText