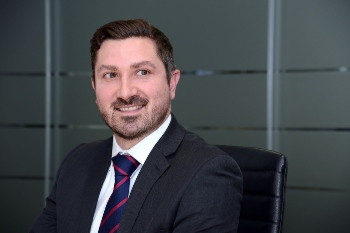 A high concentration of nitrogen and phosphorus is entering the UK's water courses from agriculture, industry and domestic sewage, to the detriment of the natural environment, protected species and habitats.
This problem is exacerbated in areas where new development is outpacing the water treatment infrastructure needed to support it.
Due to the effect of nitrates on protected habitats in the Solent, 12 local authority areas and vast swathes of Hampshire, Wiltshire and West Sussex are operating under Natural England guidance that no new residential development should be permitted unless the impact of nitrates in wastewater can be mitigated in line with the Habitats Regulations.
When the guidance was first issued in 2019 it brought development to a standstill - halting the creation of new private houses, flats, affordable housing, care homes, sheltered accommodation and student accommodation.
The guidance is critical to protecting Special Protection Areas, Special Areas of Conservation and Ramsar Sites in the Solent. It is, however, impacting residential supply at a time when the UK faces a chronic housing shortage.
The issue of nitrate pollution isn't limited to these 12 local authority areas and there is a real possibility that similar guidance could be applied elsewhere. So, with a risk of this issue spreading, what action can be taken to manage nitrate pollution and unlock development while the water treatment system is upgraded?
Nutrient neutrality
Natural England's guidance states that development in affected areas must achieve 'nutrient neutrality'. This means that the amount of nitrates entering the water system as a result of a new development must be offset by the removal of an equivalent amount of nitrates.
Some developments may be able to achieve nutrient neutrality 'on-site'. However, this is not always viable on smaller or more complex sites. In these cases, nutrient neutrality can only be achieved through innovative 'off-site' solutions.
Shoosmiths helped pioneer two schemes at Whitewool Farm in the South Downs National Park and Roke Manor Farm in Test Valley that provide such a solution.
At Whitewool Farm, a new wetland has been created to remove nitrates from water that flows into the Solent, whereas the scheme at Roke Manor Farm involves taking land used for pig farming out of production and seeding it to grass.
These schemes allow the landowner to create a nitrate 'credit'. These credits are the equivalent to the amount of nitrogen that the land would ordinarily generate, or in the case of Whitewool Farm, the equivalent of how much nitrogen is being removed.
These credits can be sold to developers to satisfy the requirement for nitrate mitigation.
Role of local authorities
Local authority approval and oversight is critical to the success of the schemes and to ensure that they meet the strict requirements of the Habitats Regulations. The schemes are therefore set up by agreement – usually a section 106 – between the landowner and the local authority. These establish a series of obligations regulating the use of the land, including ensuring the landowner submits regular monitoring reports revealing the number of nitrate credits sold, the identities of those purchasing credits and the developments to which they are allocated.
This legal framework provides local authorities with the power to enforce schemes and ensure the necessary mitigation is secured. It also enables developers to purchase credits with the certainty they will be accepted as evidence of achieving nutrient neutrality.
One challenge to these agreements is when a mitigation scheme falls outside of the local authority area where a developer is seeking to buy credit for a development. This poses a risk for planning authorities, which are unable to enforce schemes outside their jurisdiction.
A solution can found through section 33 of the Local Government (Miscellaneous Provisions) Act 1982. This allows a local authority to enter into agreements in relation to land outside its area that are enforceable in a similar way to planning obligations.
There is a caveat in the act that states an agreement may not be used 'for the purpose of facilitating nor being connected with the development of the land in question', which is the preserve of the section 106 agreement. If drafted carefully, however, these agreements can provide an authority with the legal means to ensure a developer meets the mitigation agreed.
Striking a balance
While work is carried out to upgrade the UK's water treatment infrastructure and eliminate causes of nitrate pollution, these schemes are a key tool for mitigating its impact, at the same time as unlocking stalled housing delivery.
Some local authorities are taking the initiative and setting up their own schemes. Eastleigh Borough Council has already established a nutrient neutrality site on 78.5 hectares of council land and is selling credits to enable developers to offset their nutrient outputs.
The sustainable delivery of UK housing hinges on local authorities, developers and land owners learning from these successful examples, while also realising the model's wider potential in mitigating other environmental impact concerns arising from new development.
Matthew Stimson is a principal associate in the planning team at Shoosmiths