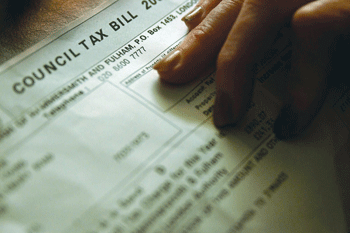 Lawyers are warning that local authorities must ensure local people are properly consulted when making cuts or service changes, following a Supreme Court ruling.
A Supreme Court has ruled that Haringey Council's consultation on its proposed council tax scheme was 'misleading' as it implied the council had no alternative but to make the poorest residents pay council tax for the first time.
Michelle Moseley, a single mother of four, challenged the consultation by arguing it didn't provide enough information for people to make an informed response to the proposed changes.
The Supreme Court has now ruled the consultation was 'unlawful' as it 'misleadingly' implied that there were no possible alternatives.
Law firm Irwin Mitchell, who represented Ms Moseley, said this is the first time the Supreme Court has ruled on issues relating to consultations, and warned it could impact on anything from cuts to services or care home closures.
Alex Rook, a specialist health and welfare lawyer at Irwin Mitchell, said: 'Today's ruling will send a very clear message to all local authorities that they need to ensure that their consultations present the options in an accurate way and truly involve local people in the decision making process.
'Following today's judgment local authorities and other public bodies should be in no doubt that they cannot hide away from the true reasoning behind their decisions, and will be required to give the public more information about the possible options and the reason why they favour their proposal. The case is a good example of where judicial review and legal aid have been used positively to hold local councils to account.'
A Haringey Council spokesperson said: 'We accept the court's judgment and will now consider its findings.'