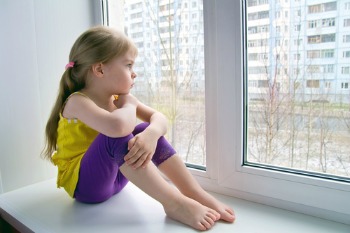 A union has warned of the 'Trojan Horse' of privatisation in Cornwall Council's plans to reform how children's services are delivered.
The council's cabinet meets tomorrow to discuss its One Vision plan which proposes a 'whole system change programme' in order to tackle child poverty in Cornwall.
Unite argues the plan's proposal to use an 'alternative delivery model' by a company that is separate from the council will open the way for the exploitation of parents.
The One Vision plan, under the section entitled 'Drawing on funding opportunities', proposes to 'Introduce means tested charging for a range of family support services.'
The union acknowledges that managers of children's services 'don't foresee' families paying for health visitor and school nursing.
However, the union warns there is no guarantee that future charging won't be introduced.
'We are at a crossroads in Cornwall as to how we look after and care for babies and young children,' said Unite regional officer Deborah Hopkins.
'The prospect of means testing for such children's services, including visits by health visitors, will be an anathema to the vast majority of Cornish people.
'Even the One Vision framework admits that child poverty is 'a persistent issue in some areas'.
'One of the founding principles of the NHS in 1948 is that health services should be free at the point of delivery for all those in need – the proposals in the One Vision document are throwing these principles out the window.
'We need to have the widest public consultation possible and keep our children's services in the hands of the taxpaying public and not outsourced to a profit hungry company.'
Ms. Hopkins called on the council to make use of funds from its 'copious reserves' rather than turning to private companies.
'It is time that a line in the sand is drawn and the Trojan Horse of children's services' privatisation is stopped at the River Tamar,' she added.