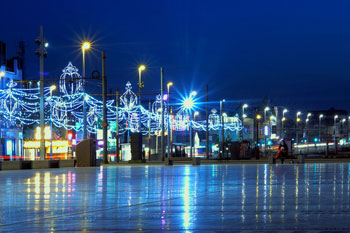 The cities worst hit by the coronavirus pandemic are likely to make the fastest economic recovery, new analysis has revealed today.
The Good Growth for Cities report by PwC and Demos shows that towns and cities such as Bradford, Liverpool and Southend have seen their economies decrease by more than 12.5% in 2020. However, these cities are predicted to recover faster than others in 2021, with projected GVA growth rates of 5.3% and higher.
However the report warns these places will also be left with smaller economies in 2021 than they were in 2019.
The report calls for a doubling-down on efforts to address the individual socio-economic challenges facing towns and cities to level-up inequalities.
Karen Finlayson, regional lead for government and health industries at PwC, said: 'A broad brush approach to levelling-up will not address the challenges facing the places that have been hardest hit. We need a precise approach which takes into account the strengths and needs of individual towns and cities to build more resilience and drive a fair recovery across the UK.
'Given continued uncertainties, particularly with the post EU trading environment and unknowns around pandemic recovery, action is required so that levelling up is a reality not an unattainable aspiration.'
The report calls on local leaders to set an ambitious strategy for recovery and address both how to support longer-term inclusive growth, while creating greater resilience to future global and national challenges.