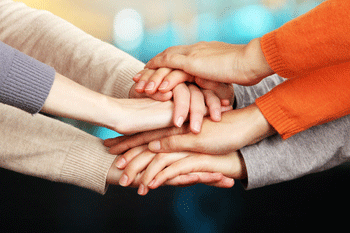 A new study has criticised the Government's top down levelling-up agenda and calls for what it calls a '21st century approach to prosperity'.
The UCL Institute for Global Prosperity (IGP) is calling on the Government to adopt a 'brave and bold' approach to shared prosperity by placing livelihood security and people-led policymaking at the heart of COVID-19 recovery planning and the levelling-up agenda.
In a new report, 'Rebuilding Prosperity: A Report for Change', IGP calls for the implementation of local Universal Basic Services experiments in digital, food and transport, to enable access to economic and civic participation for all through a shared infrastructure of public services.
The report also urges policy-makers to create citizen-led Prosperity Indices, which measure secure livelihoods, access to key public services, good quality and genuinely affordable homes, and a sense of inclusion in the economic and social life of the city.
It also calls for more democratic policymaking and collaborative platforms for citizen-led innovation around the UK.
IGP director, Dame Professor Henrietta Moore, commented: 'We cannot rebuild prosperity in the 21st century with thinking born in the early 20th century. The established orthodoxies for growth and prosperity have failed in their policy aims and failed the people they aim to help.
'Now is the time to rebuild prosperity for the 21st century and our report gives politicians at every level of Government the foundations to achieve that.
'In the wake of the Spring 2021 Budget which, as we expected, failed to deliver the kind of vision and commitment the UK so desperately needs, we are calling on all citizens to be bold and imaginative about the future we want.
'The UK needs a new conversation for change, and we are asking Government, policy makers and stakeholders, academics and citizens to join us in that conversation and make prosperity for all a reality.'