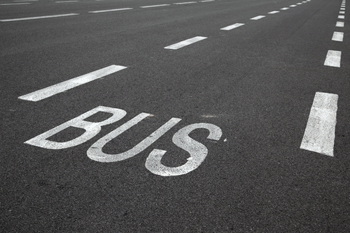 A consultancy group has warned the Government that there could be a reduction of bus services of between 30% and 40% if financial support is withdrawn from local public transport services.
A report by the transport consultancy Steer for the Urban Transport Group has been published as part of the group's submission to the Comprehensive Spending Review and in the run up to the end of key current funding deals for urban public transport.
The study highlights how Government support allowed public transport to continue during the national lockdown and to provide a more comprehensive service at lower socially distanced vehicle capacity following the easing of the lockdown.
However, it warns that there could be a 'rapid and deep cut' in bus services if Covid-19 financial backing were to be withdrawn prematurely.
Steer concludes that the likely impacts of the Government stopping its financial backing for local transport services could be a minimum reduction in bus services of between 30% and 40%.
There could also be pressure to increase public transport fares, which would have a negative impact on passenger numbers, and tram and light rail systems might also be forced to close temporarily.
Cash-strapped local transport authorities might also come under increasing pressure to step in and procure socially necessary bus services.
The report finds that public transport demand is likely to be well below pre-Covid levels for some time. It suggests future funding should be developed to cope with a best case scenario of patronage returning to 85% of pre-Covid levels by mid-2021, and a worst case scenario of patronage returning to 65% of pre-Covid levels by the end of 2021.
'Government support has been absolutely vital in safeguarding necessary public transport services during both the Covid-19 lockdown and the initial recovery period,' said Stephen Edwards, chair of the Urban Transport Group and executive director of South Yorkshire Passenger Transport Executive.
'As this report graphically illustrates, without this continuing support we face drastic cuts in bus and light rail services.
'Reductions in services on this scale would have devastating consequences, with many essential workers unable to get to where they need to be, as well as delivering a further blow to the ability of our local economies to weather the pandemic and recover in the aftermath.'