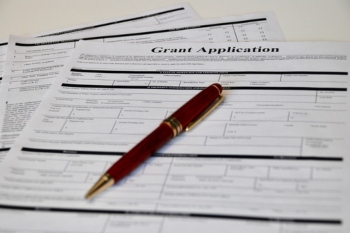 As we begin a new decade, Sarah Perry, research manager at GRANTfinder, looks back at the top trends that shaped the funding landscape over the past ten years and predicts how they may influence funders and application processes in the future:
1. Matchmakers
Starting with a fairly recent trend, a number of funders such as Nesta have piloted grant programmes that incorporate the crowdfunding model i.e matching their funding with the amount a project has raised through crowd donations.
Reviews of these pilot programmes report pros and cons to adopting this funding model. On the positive side, funders are able to target projects which already have local support, ensuring that outcomes will be beneficial to the community and are likely to be long-lasting. Grantees also benefit from an easier and quicker application process.
However, on the downside, there are issues with organisations, especially smaller groups, having the resource and skills to run a successful crowdfunding campaign. Feedback has also cited a concern that this type of funding should not replace standard grant programmes, which is unlikely to be the case but there could be an increase of these hybrid programmes in the future.
2. All about the outcome
A clear shift over the past decade has been the increased importance of applicants providing evidence of how they will meet funding outcomes. Gone are the days of money being allocated to projects because the applicant organisation met the eligibility criteria, regardless of what the project activities entailed.
Applicants now need to ensure their project outcomes match that of the fund, because if they don't the chances of receiving grant funding are slim to none. In a 2018 survey conducted by GRANTfinder, only 26.6% of funders reported that they were able to fund over 70% of applications they receive, with 18.2% of respondents stating they were left with uncommitted budget. One of the major factors for failed bids was 'unclear outcomes' – highlighting the importance of this element in applications today.
In addition, grantees now must take into account how they will measure the success of their outcomes as funders want to ensure that their own programme objectives can be met as well as those of the applicant's project.
3. Paperless proposals
We can't directly attribute this trend to eco warrior Greta Thunberg, but one of the more obvious developments in funding has been the move away from standard hard copy application forms to online methods – either through email or dedicated online application portals. This not only saves the trees but provides a more secure way for applicants to put together a funding bid – especially when supporting documents are required too. No more worrying if things got lost in the post.
Also, with social media becoming part of most people's everyday life, funders now feel more confident in asking to incorporate social media accounts into the funding process – even going as far as eschewing the standard process altogether and asking for short YouTube video applications.
4. Contracting
Bidding for tenders/contracts instead of the standard grant programme application process became more prevalent in the last decade. Funders adopting this format have placed the onus back onto achieving their own outcomes through working with likeminded organisations.
However, this development created a barrier for some organisations, especially those in the voluntary, community, and social enterprise (VCSE) sector for various reasons including the bid process being too intensive, or the service-nature of the tender not aligning with their organisation's objectives or project activities.
5. Better together
Funding relationships evolved from a one-off fling to more consistent partnership. Ten years ago, the majority of grantees didn't have any further involvement with the funder once the funded project completed its lifecycle. But with increased competition for funding, and benefits for both parties for creating more meaningful interactions, there is now more involved partnership working – both between applicants (e.g joint bids), and relationships between funders and grantees (at pre and post application stage, particularly when it comes to the end of the project life in understanding lessons learned).
6. One fund only
An increase in short term revenue funding (as opposed to long-term capital funds) was particularly common in Government funded programmes launched over the last few years. The past decade also saw a decrease in multi-year programmes and therefore an increase in one-off opportunities.
7. Quick off the blocks
The increase in short-term, one-off funds led to there being a reduction in application periods i.e. the time between a fund opening and its deadline for applications to be submitted. It is now common to see funds launching with only weeks in which to apply before closing. Those seeking funding need to ensure they are prepared to mobilise quickly when they find a grant they want to apply to.
8. Due diligence
Within business funding, there is now a greater emphasis on showing business planning at the application stage, i.e. demonstrating that market research has been carried out, and the business has scope to be trading healthily. In the same way that other funders are asking for applicants to prove how they will meet outcomes, businesses are increasingly being asked to show their means of generating ongoing revenue from their services through trading, etc to ensure that they become self-sustaining in the long term.
9. You're hired
It wasn't just the funding landscape that was susceptible to change over the past decade, even the BBC series, The Apprentice decided it needed to shake things up. After a few years of the same format, the series changed things up with applicants now having to pitch a business proposition to Alan Sugar, and the winner receiving investment in that idea.
This model of investment in the idea rather than the applicant is something that was mirrored in business funding – with many funders now keen to invest in projects for a share of company equity. On the theme of TV series, the popularity of Dragons' Den saw many business funders preferring the 'pitch' style of application as a means to find viable investment projects.
10. Problem-solving funds
The past decade has thrown up many new (and some old) problems for society. In an attempt to tackle these real-world problems there has been an increase in funding programmes, especially those provided by Government, for innovative or efficiency style grants. Many of these types of programmes call for pioneering project ideas to try and tackle the root causes of problems from a fresh angle.
Future predictions
No one could have predicted the past ten years – from Brexit to Megxit, the world throws up many surprises. However, there are a few variables which will determine the direction of funding for the next decade.
Starting at the top, we have now passed the Brexit deadline and we all eagerly await to see how the UK's exit from the European Union will affect areas currently supported by EU funding – particularly UK research, and how the UK Shared Prosperity Fund will bridge the gap. It is sure to take years for the dust to settle on this development but hopefully this year will provide more clarity than the uncertainty that blighted the end of the 2010s.
Local government funding is still searching for stability as it comes out of a tumultuous decade marred by austerity cuts to vital services, and a focus very much on Brexit. Local authority leaders continue to call for consistency from Government funding, especially in the way of long-term revenue funding so they can better plan for the future. There is the possibility of greater spending powers being handed to councils in the future, enabling the 'devolution revolution' that so many authorities are seeking to better service their communities. The announcement of the delayed UK budget in March will help set the funding agenda for local authorities.
At the community level, organisations have had to think on their feet and become more innovative as funding from local government sources dried up. Community organisations and charities have developed their services to run as efficiently as possible, helping to achieve greater outcomes and sharing best practice across the UK. The VCSE sector is part of the problem-solving future, and its inclusion in larger partnership bids will be vital for successful grant programmes in the next decade.
It is worth noting that these funding trends tend to originate and affect the larger, more progressive foundations. For the most part, smaller charitable funders (where there may only be one or two staff members) continue to operate in a more traditional way. So, while some larger funding streams may seem unstable at the moment, for those smaller organisations it is business as usual.
Need help securing funding? GRANTfinder works across the public, private and voluntary sectors, connecting organisations to funding, while offering training and consultancy to help projects reach their full potential. Find out more here or contact us.