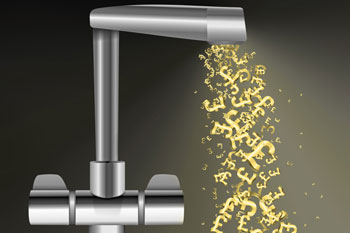 From April 2017, England's non-household water market will be opened up to competition, enabling local authorities to select the water and wastewater supplier of their choice rather than simply being tied to their local supplier.
While the changes don't officially happen until next April, the 'shadow market' opens in October. This preparatory period will enable councils to start shopping around, carrying out full procurement due diligence and applying best practice principles, ready to make the switch to their chosen supplier when the market opens.
Larger local authorities with at least one site in England that uses more than five million litres of water per year have been able to select their water supplier for some time. However, even those that fall into this group have had to remain tied to their local water company for waste water and trade effluent services.
Under the new system, all councils will be able to procure all water services from a supplier of their choice for the first time.
For any councils that couldn't select their water supplier previously that will mean assessing the marketplace for a best value supplier for the first time.
For larger water users that may already be using a procured supplier for water, market opening presents an opportunity to re-assess their current supplier and review charges and tariffs across the newly deregulated market. Potentially, it will also allow them to rationalise all their water and wastewater services with a single supplier of their choice.
Indeed, it is the services offered by retail water companies that will be critical to delivering best value principles as part of local authorities' water services procurement strategy. Councils will be able to shop around for suppliers that can offer added value services that will enable them to reduce consumption, thereby reducing costs, make interest-free funding improvements, detect and repair leaks and support better water quality.
For lower volume users, price discounts alone may not yield significant cost savings due to the low margin that industry regulator, Ofwat, has set for all water retailers. However, experience from the Scottish market, where non-household water supply has been deregulated since 2008, shows that efficiency measures introduced as part of a value-led approach to water supply and waste water services can help deliver savings that far outweigh price discounts offering sustainable cost benefits over the long term.
Local authorities should expect potential water services suppliers to be able to demonstrate how they will monitor their water use and actively help reduce it. They may also be able to access risk-free capital investment from their water supplier for the upfront costs of water saving improvements and repay them from the operational cost savings.
Councils should also expect peace of mind from their water supplier. A supplier that can offer leak detection and cover the upfront costs of repairs, in return for a share of the savings, could help avoid unforeseen costs. While one with a proven track record for rapid service and proven reliability, will help to underpin local authorities' own environmental commitments and safeguard the continuity of council services.
Stuart Richards is from Anglian Water Business