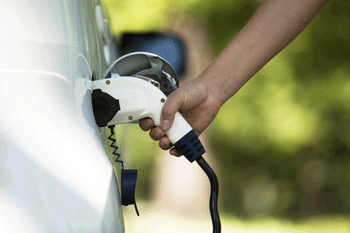 Three London boroughs have received £766,000 to help accelerate the switch to zero emission vehicles.
The funding has been awarded to Camden, Hackney and Hammersmith & Fulham from the Mayor of London, Transport for London (TfL) and London Councils.
The money will help fund projects such as a new school low emission zone in Camden, electric charging points in streets in Hackney's markets, and a zero emission street and wider Low Emission Zone near Hammersmith town centre.
Cllr Julian Bell, London Councils' Transport and Environment Committee chair, said: 'It is great news that three more innovative projects led by London boroughs have been championed by Neighbourhoods of the Future, which will enable them to invest in schemes to encourage use of electric vehicles locally.
'These will join the six projects already testing new ways of encouraging drivers to open their eyes to the benefits of electric vehicles.'
The £766,000 funding will be matched with around £875,000 from the London boroughs involved.