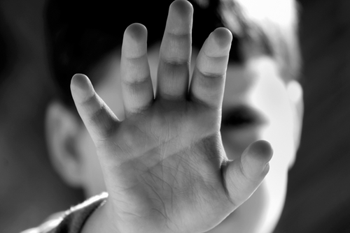 Only one in eight cases of child sexual abuse are being detected by professionals, according to a new report published by the Children's Commissioner.
The report, Protecting children from harm, found that while local authorities and the police recorded 50,000 cases of sexual abuse over two years to March 2014, estimates suggest 450,000 children were abused over the same time period.
The report warns that social services tend to rely to children reporting the abuse themselves, even though many children do not report abuse or even recognise they have been abused until they are much older.
Anne Longfield, the Children's Commissioner for England, is calling for urgent action to improve the prevention and early identification of child sexual abuse.
Ms Longfield said: 'Our research suggests that many victims suffer in silence, unknown to those who could protect or help them to overcome their experiences. This is often because the services we provide rely on children coming forward and telling someone that they have been abused, which they rarely do.
'This could be for a number of reasons – they may feel intimidated, scared of causing trouble for their family, or simply not have the words to express what has happened to them.'
The report calls for a new strategy for the prevention of child sexual abuse and for the statutory responsibilities of organisations and professionals working with children to be strengthened.
Ms Longfield added: 'The starting point for this report is not about professional failure, but it is about doing things differently. A system which waits for children to tell someone cannot be effective. It is clear that professionals working with children and the systems they work within must be better equipped to identify and act on the signs and symptoms of abuse.'
In response, the Local Government Association (LGA) said councils have been leading the way in tackling child sexual abuse, and this commitment should be matched by the Government.
Cllr Roy Perry, chairman of the LGA's Children and Young People Board, said: 'The number of cases reported to councils has increased significantly in recent years, suggesting that more abuse is being identified and more children are now receiving help. While this is encouraging, we also need to be sure that victims are able to access the support they need once abuse is identified.
'Councils are now supporting over 20,000 more children on child protection plans than seven years ago, and it is vital that councils and partner agencies have the resources they need to deal with this huge increase in demand.'