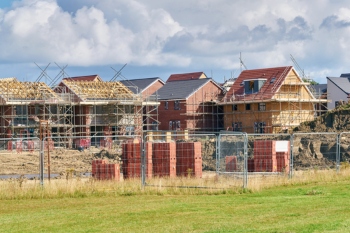 For many years, private developers have traditionally occupied the housing development spotlight. However, thanks to certain reforms in government policy, we are starting to see new entrants in the private development market in the form of local authorities.
The catalyst for this change was in 2012, when local housing authorities essentially became 'self-financing' following the devolution of the House Revenue Account (HRA). As a result, billions of pounds of national housing debt, previously held by the government, was transferred to the stock-owning local authorities in exchange for them having full control over their existing housing stock.
This reform has offered local authorities a much greater level of freedom and autonomy – in terms of the management and development of their property portfolios and land holdings. Coupled with this, however, is an increasing level of pressure on local authorities to meet housing demand and targets, and many have turned to the self-delivery of private housing to maximise their financial return. Under this model of self-delivery, local authorities are the sole beneficiaries of the revenue generated from the sale of private housing, which can then be used to cross-subsidise the delivery of affordable homes elsewhere in the local area.
In addition to this, there are a number of other benefits that come from councils self-delivering private housing. With greater control comes greater levels of stewardship, not only over the development itself, but also in respect of the local area. Self-delivery of private stock gives councils the opportunity to set a standard and establish key parameters for all those delivering housing elsewhere within their borough or district – to ensure it aligns fully with local housing needs.
There is now increased importance being placed on creating mixed-use schemes and masterplans that provide good quality housing and deliver on a wide range of other complementary uses. As such, this council stewardship is more important than ever to help create strong communities where local residents and businesses can flourish.
With financial returns being maximised, and a more holistic, cohesive approach being adopted by local authorities, external perceptions around local authorities being commercially-minded is becoming more apparent. The forward-thinking councils in Westminster and Camden have both fully embraced this self-delivery model to great effect.
Westminster City Council's Church Street masterplan will facilitate estate renewal and economic growth over the next 15 to 20 years. Anticipated to deliver around 1,750 new homes and up to a 40% increase in publicly accessible open pace, this masterplan will create transformational and lasting change for the lives of its current and future residents.
Meanwhile, under Camden's Community Investment Programme (CIP), 865 new homes have already been built, with notable developments including Abbey Road Cross and Bourne EC1. This 15-year plan includes a £1bn investment to improve homes, schools and community facilities already in the borough.
We believe that this private housing self-delivery model is only going to grow in prevalence, paving the way for more councils to deliver affordable homes in a cost-effective way. This notwithstanding, as an emerging entrant to the market in the development of private homes, councils will need to take guidance from experienced property advisors to help refine and optimise their private schemes to ensure that the return to the council is maximised. Key to this is a robust understanding of what drives value at a granular level, as well as the cost/value benefit of every decision along the development process.
Unit mix, specification and amenity provision will all require carefully consideration. But with the right support, from scheme concept through to practical completion, councils have the tools to generate significant revenue from the development of private homes, to offset the cost of the delivery of affordable and social housing for the benefit of all.
Sophie Davies – residential development, Knight Frank