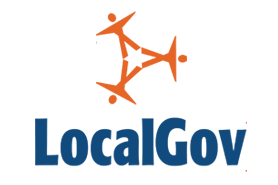 David Cameron's government has responded to recent public sectors strikes by promising to toughen up current strikes law in their 2015 election manifesto.
Trade unions, however, have argued that such an approach is discriminatory and unnecessary.
Under current regulations, for a strike to be authorised, unions must achieve a majority support of voters in a properly organised ballot while adhering to an extensive list of procedural requirements. Without this, an employer will have grounds to seek damages or an injunction to prevent strike action going ahead.
The conservative plans include a requirement that at least half of eligible union members must vote to secure a strike mandate and a 3 month time limit after the ballot for the strike action to take place, curtailing so called 'rolling mandates', which has seen walk-outs occur several months after the vote.
What does this mean for local government?
With the effect of austerity likely to be felt on local government finances well into the next Parliament the scope for further industrial action in the future seems high.
Many unions argue that legislation is restrictive enough already, and that new rules would make legitimate strikes 'close to impossible'. A 50% threshold is likely to be out of reach in most cases and this could lead to challenge in the European Court of Human Rights.
If the proposals become law then the prospect of fewer days lost to industrial action will be welcome news to local government employers. However, if a successful strike ballot becomes more difficult to achieve there will be more emphasis on existing consultative and dispute resolution procedures. Local authorities and councils may look forward to spending even more time negotiating in future.
It is possible that acknowledging that a successful strike mandate will be unlikely might encourage more creative and engaged collaboration, but there must also be a risk that if negotiations break down and staff do not have the option of a strike employers might have to deal with an increasingly resentful and un-cooperative workforce.
At worst, tougher laws may result in an increased occurrence of unlawful strikes and the pay, disciplinary and other HR issues which inevitably accompany them.
Of course these measures will only be enacted if the Conservative Party succeeds at the next election. Even then many manifesto pledges fail to make it to the statute book. We will therefore have to wait to see whether these proposals are ever carried through.
David Fagan is employment partner at Weightmans LLP