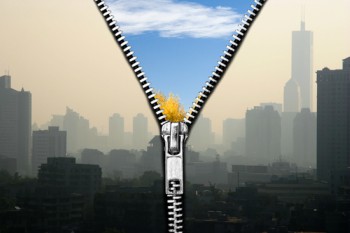 On 5 May 2017 the Government published the latest draft of its air quality plan for tackling nitrogen dioxide in the UK's towns and cities. This marked the latest chapter in the long-running saga that has been the government's attempts to establish a strategy to secure overdue compliance with the EU's clean air directive.
Previous attempts by the Government to establish a plan have been defeated by campaigning body ClientEarth in court proceedings stretching back to 2010. So it was consistent with that story that publication of the latest plan came about following yet another legal twist and turn, when the government failed at the 11th hour to obtain the High Court's permission to delay publication of the draft until after the general election.
The latest draft reveals that the Government is continuing to put its faith in a network of local authority –led clean air zones as a key mechanism for tackling nitrogen dioxide in towns and cities. It would be understandable if this caused some raised eyebrows and headscratching within local authorities – it might be said that a central plank of the government's plan is effectively to delegate to local authorities the (not insignificant) task of implementing an effective clean air zone.
So what is a clean air zone? There are essentially two types – a charging zone, in which vehicles must pay to enter the zone if they exceed certain levels of emissions, and non-charging zones, where a range of other measures can be used which don't involve charging road users. It is the former that are likely to prove particularly challenging for local authorities implementing them.
The Government has reconfirmed its intention to mandate five cities – Nottingham, Derby, Leeds, Birmingham and Southampton – to implement a charging clean air zone. Draft legislation to facilitate this was published for consultation late last year. The Government has said it will now be legislating for this to come into force "as soon as possible", with charging schemes expected to come in by the end of 2019.
The revised air quality plan also identifies dozens of other local authorities forecast to exceed NO2 limits, who will be required to prepare their own clean air zone plan – which could be charging or non-charging. They could be mandated by Government to implement a charging zone if their non-charging plan cannot secure compliance in the shortest possible time. The final list of authorities that have to create a CAZ will be confirmed by the end of July.
Assuming the legislation is implemented substantially in line with its draft form as published for consultation, authorities implementing a charging zone will need to set it up using charging scheme powers under the Transport Act 2000. Experience of implementing such schemes would suggest the time and resources required to bring in such a scheme should not be underestimated, and that the timetable the Government has set is ambitious. There will be a lot of ground to cover in a short time.
Initially authorities implementing a charging scheme will need to identify the appropriate extent of the zone, the levels of charging, any exemptions and discounts, and draw up a draft charging scheme in the form of a legal order. They will need to demonstrate that the scheme facilitates the achievement of local transport policies, and identify the transport policies on which net revenues will be spent. Public consultation and engagement will be required, and perhaps an inquiry if the proposals are contentious.
Lastly, authorities will need to set up processes and systems to administer and (of crucial importance) effectively enforce compliance with the scheme, such as with remote cameras and automatic number plate recognition technology.
In short, this could be a considerable exercise. And if a network of charging zones does emerge across the country, what are the implications for drivers? Could or should the user interface be standardised to prevent drivers having to grapple with multiple separate schemes?
Given that Government has continued to mandate five cities to implement charging schemes, that might cast some doubt over the ability of a local authority to achieve improved air quality by non-charging means, which likewise might call into question how the government has drawn (and justified) this distinction. ClientEarth has already called into question how non-charging zones will be effective, labelling the latest plan "weak and incoherent" – so yet more litigation cannot be ruled out.
Tom Henderson is partner at Bircham Dyson Bell LLP