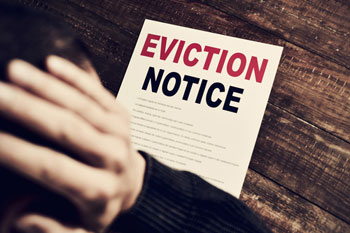 Council leaders have welcomed measures to protect renters from being evicted due to the coronavirus crisis.
The Government has announced emergency legislation to ban new evictions from social or private rented accommodation during the pandemic.
Under the measures, landlords will be unable to start court proceedings for at least three months. During this time, landlords will be given a three month mortgage payment holiday.
Housing secretary, Robert Jenrick, said: 'These are extraordinary times and renters and landlords alike are of course worried about paying their rent and mortgage. Which is why we are urgently introducing emergency legislation to protect tenants in social and private accommodation from an eviction process being started.'
Cllr Richard Watts, chair of the Local Government Association's Resources Board, said: 'Councils are leading local efforts to support communities as they try and cope with the coronavirus outbreak. They will be working with tenants who are experiencing financial challenges as a result to support them to stay in their homes. Many are already suspending debt recovery and will try and use discretionary funding to support struggling household as quickly and effectively as possible
'Councils need the flexibility to ensure hardship funding announced by the Government is best-used to support economically vulnerable people and households and are also seeking clarity on how it can be integrated with other financial hardship support that is being provided locally and through the benefits system.'