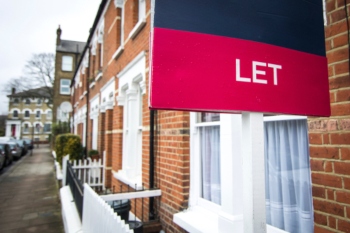 The number of private landlords willing to let to housing benefit tenants is falling due to the way Universal Credit is administered, a study has warned today.
The research, published by the University of York's Centre for Housing Policy and funded by the Nationwide Foundation, shows landlords outside of housing benefit dominant markets are unhappy with the long delays with initial payments of housing benefit and problems with managing Universal Credit when tenants fell into arrears.
It warns low-income households are particularly reliant on the private rented sector due to reduced investment in social housing and the sale of social housing stock.
However it did find parts of the country with high levels of housing benefit claims. The local authorities in Redcar & Cleveland, Blackpool, East Northamptonshire, Enfield and Tendring all have a private rented sector where 55% or more tenants receive housing benefit.
Landlords in these areas say increases in the housing benefit rates combined with low house prices mean they can achieve better returns by letting to benefit recipients compared with letting on the open market.
Lead author of the project, Dr Julie Rugg said: 'This research has really helped us understand how landlords at the lower end of the market pay for and manage their property.
'It's a real concern that many good, professional landlords are no longer letting to housing benefit claimants because of the way that Universal Credit is administered.'
A spokesperson for the National Residential Landlords Association said: 'More broadly, the Government needs to take action to give both tenants and landlords greater confidence that benefits will cover rents. This should include reversing the decision to freeze housing benefit rates in cash terms and ending the five week wait for the first payment of Universal Credit.'