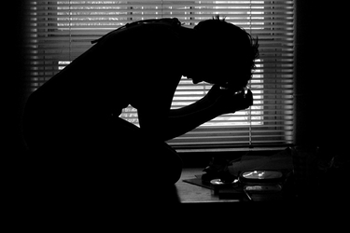 The duty on frontline professionals to report incidences of female genital mutilation (FGM) must be enforced with 'stronger sanctions', MPs demand.
A new report by the Home Affairs Committee said it is 'beyond belief' that 30 years after FGM was made illegal in the UK there has not been one successful prosecution.
It said this 'lamentable record' would only serve to deter those affected from reporting this violent crime.
FGM is defined by the World Health Organisation (WHO) as 'all procedures that involve partial or total removal of the external female genitalia, or other injury to the female genital organs for non-medical reasons.'
The practice was made illegal in the UK under the Prohibition of Female Circumcision Act 1985, which was then updated in 2004 with the Female Genital Mutilation Act.
The Serious Crime Act 2015 requires regulated professionals such as teachers, health professionals and social workers to report all known cases of FGM for under 18s to the police. The Children Acts 1989 and 2004 also mean public sector workers have a duty to safeguard children and young people.
However, the committee reports some clinicians are ignoring the duty on frontline healthcare professionals, social care workers and teachers to record data on FGM incidence.
It called on Whitehall to introduce 'stronger sanctions for failing to meet the mandatory reporting responsibility.'
'We are dismayed that there have been no convictions for FGM-related offences,' said the interim chair of the committee, Tim Loughton MP.
'When we next review FGM, the new laws against the practice will have 'bedded in' and we expect to see a number of successful prosecutions.
'We welcome many of the steps that the Government has taken to prevent FGM and our report calls for that work to be enhanced and strengthened with adequate resources and support for frontline professionals and other groups which work directly with practicing communities.'
Responding to the committee's report, the chair of the Local Government Association's (LGA) safer and stronger communities board Cllr Simon Blackburn said: 'The report's findings that some NHS clinicians are ignoring mandatory recording of FGM is concerning, particularly as last year's City University study found that almost every local authority area was likely to contain women living with the effects of FGM.
'It is crucial that health trusts and GP practices continue to submit FGM attendance records to help build reliable and accurate figures reflecting the prevalence of FGM across the country.'
'More funding and resources are needed to help councils work within communities where FGM is practised, or efforts to prevent it will fail, as the report warns,' he added.