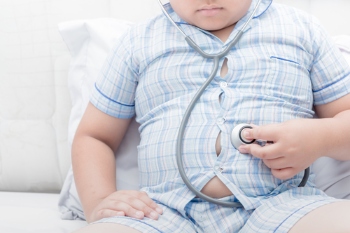 The Government is set to miss its deadline for tackling childhood obesity by 2030, council chiefs warn as new figures reveal a shocking percentage of children are overweight.
Published by the Local Government Association (LGA), the new projections found that around 40% of 10 to 11 year olds will be obese or overweight by 2030 if trends in childhood obesity continue at their current rate.
The LGA said the stark predictions – which also show that around a quarter of 4- to 5-year-old children could be overweight or obese by 2030 – will mean that the Government will miss its target to halve childhood obesity by 2030 without further urgent action.
The LGA's analysis also found that obesity was more prevalent in poorer areas. Around 44% of 10 to 11 year olds in the most deprived council areas in the country are predicted to be overweight or obese by 2030 compared to 33% in the least deprived areas.
Cllr David Fothergill, Chairman of the LGA's Community Wellbeing Board said: 'As these stark new projections show, there is still much to do if we are to avoid today's obese children becoming tomorrow's obese adults. The Government must work with councils and others to turbo charge the efforts to tackle this ticking health time bomb.
'Access to healthy, nutritious food is a huge challenge for families in our most disadvantaged communities, particularly amidst the ongoing rise in the cost-of-living.
'To effectively tackle obesity, councils need funding to provide targeted support to those who need it the most, including the restoration of funding for weight management programmes which was removed this year. Money raised from the soft drinks industry levy should also be reinvested in other council-run programmes, including healthy eating programmes and active play and physical exercise schemes.
'Investment in councils' public health services now will reap benefits for everyone longer-term and help improve the life chances of the next generation.'