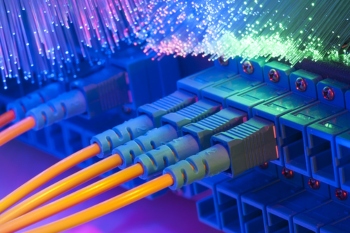 A 'litany' of failures by the Government will leave rural homes and businesses without superfast broadband, MPs have warned today.
A new report by the Public Accounts Committee (PAC) argues the government's pledge to deliver gigabit broadband to at least 85% of the nation by 2025 will be 'challenging' due to a catalogue of failures.
It said that the Department for Digital, Culture, Media & Sport (DCMS) has failed to make meaningful progress in delivering the policy and legislative changes needed, amongst other problems.
PAC also said DCMS was unable to tell the committee when it intends to deliver major milestones such as the letting of contracts.
Chair of the Public Accounts Committee, Meg Hillier, said: 'With the grim announcement that the country and economy will be locked down for months, the Government's promises on digital connectivity are more important than ever.
'But due to a litany of planning and implementation failures at DCMS, those promises are slipping farther and farther out of reach - even worse news for the "rural excluded" who face years trying to recover with substandard internet connectivity.'
Cllr Mark Hawthorne, digital connectivity spokesperson at the Local Government Association (LGA), said: 'The Government's downgrading of its 100% coverage target was disappointing and we urge it to set out as soon as possible its revised timeline for delivering universal gigabit-capable broadband coverage. This is particularly important for rural areas, many of which are already struggling to access superfast speeds.
'Councils are committed to working closely with the Government to help deliver on its nationwide gigabit-broadband and mobile coverage ambitions. We are pleased the Committee has backed our call for councils to have the funding they need to play a role accelerating and co-ordinating local broadband delivery.'