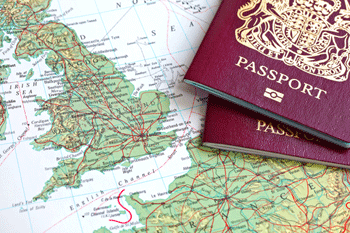 A south London district could be set to break away from Croydon Council and become part of an independent Scotland, in a move reminiscent of the famous Ealing comedy, Passport to Pimlico.
In an unlikely move, the South Norwood Tourist Board will be holding a referendum a week before the official Scottish vote to see if residents want to join a newly independent Scotland.
The tourist board said an ancient parchment had been unearthed showing South Norwood belonged to Kenneth MacAlpin, King Of The Picts. As it had never been revoked, they decided it could conceivably be considered part of Scotland. (They did admit a few pints were involved in this decision).
A statement on their website said: 'If total independence is good enough for the people of Scotland, surely it is good enough for the people of South Norwood? A fully independent South Norwood, with its seat of government in Stanley Halls, would be able to set its own currency (something which the Scots are currently not planning).
'Now that we are told oil is everywhere and just needs a good shake to get it to the surface, we could build our economy on oil and tourism. We would obviously need to demand the return of the Stanley Art Collection from Croydon.
'We would also benefit from being able to negotiate our own relationship with Europe. We could enter our own song into the Eurovision Song Contest and Crystal Palace would get automatic entry to the Champions League.'
Polling will take place on 11 September.