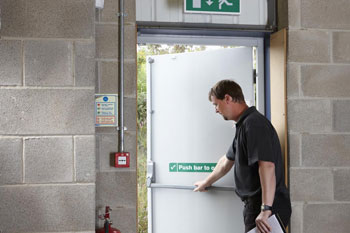 Social landlords have been accused of 'staying silent' on fire safety as survey reveals just 10% have been in touch with their tenants in person to discuss fire safety measures.
The survey, published to mark Fire Door Safety Week, also found those renting through councils are significantly less likely to have had the reassurance of contact from their landlord (10%) than private renters (23%).
Carried out on 1,000 renters across the UK in August by Atomik Research, the survey revealed basic fire measures were also lacking in many rented properties.
Four in ten (40%) renters said there was not a clear fire escape route displayed in their building, and more than a third (39%) admitted they have seen fire doors propped open.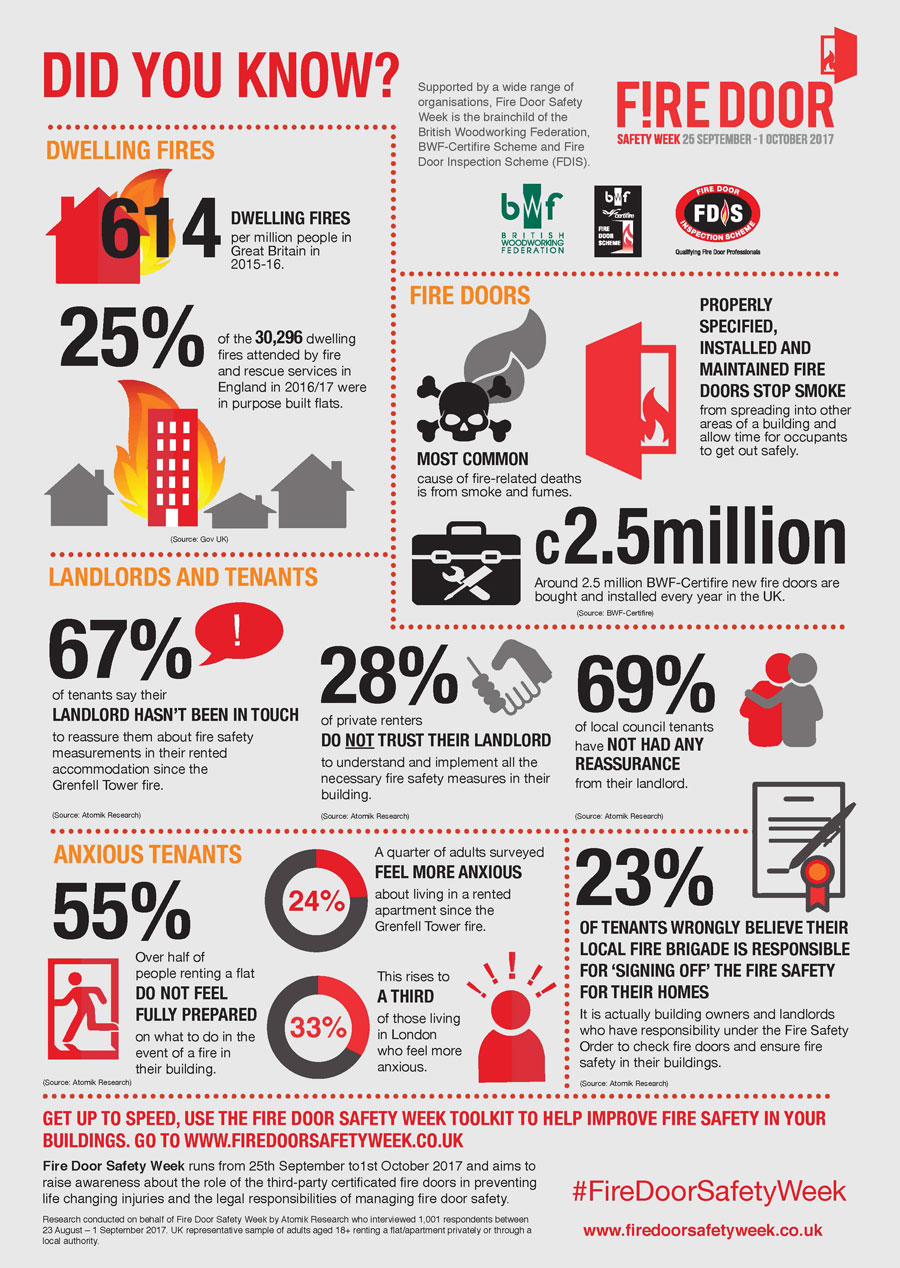 The survey, which was commissioned by the British Woodworking Federation (BWF), also revealed 21% of respondents had noticed damage to their building's fire doors.
A fifth (18%) of renters have reported a fire safety infringement or concern to their landlord but almost a quarter (24%) waited weeks for a response.
The majority of tenants (55%) say they do not feel fully prepared on what to do in the event of a fire and almost a quarter (24%) of adults surveyed feel more nervous/anxious about living in a rented apartment since the Grenfell tragedy.
'This new research shows that social housing landlords and building owners still have a long way to go meet their fire safety responsibilities,' said Hannah Mansell, spokesperson for Fire Door Safety Week and BWF technical manager.
'It is astounding to learn that in the last three months so little has been done to address the concerns of tenants and residents.
'Many people do not realise that the real job of a fire door is to hold back fire, smoke and toxic gases, delaying the spread around a building and keeping the vital means of escape route clear.
'They only work properly if they are specified, manufactured, installed and maintained correctly, and of course, closed when a fire breaks out.
'This is especially important in high rise buildings, houses of multiple occupancy and other types of shared sleeping accommodation.
'Checking fire doors should be part of a regular fire risk assessment. This should examine all aspects of fire safety management, including active and passive fire protection measures, signage, means of escape and the specific fire plan procedures.'