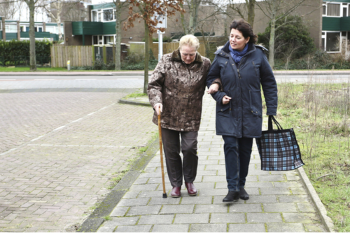 The quality of social care is worse in the most deprived areas undermining the Government's levelling up agenda, new analysis has revealed.
The Centre for Progressive Policy found unmet care needs are more than twice as high in the most deprived places than in the least deprived places.
Its latest Levelling up outlook also found A&E admissions due to chronic conditions are also higher in more deprived places.
The Centre for Progressive Policy argues the Government's social care reforms are 'severely lacking' as the money allocated for professionalising the workforce, recruitment and retention would only recruit an extra 11,000 care workers a year, or provide just £108 per care worker per year.
It also warned the increase in national insurance to pay for care reforms will cost the sector upwards of £100m per annum due to employer contributions.
'The current social care system is a force for levelling down rather than levelling up and the government's reforms will not change this,' warned Ben Franklin, head of research at the Centre for Progressive Policy.
'Presently, the costs of the system fall heaviest on those least able to bear them – poorer people in communities where unmet social care needs are higher and where the burden of providing care can result in a further cut to household income as informal carers are forced out of work or to reduce their hours.'