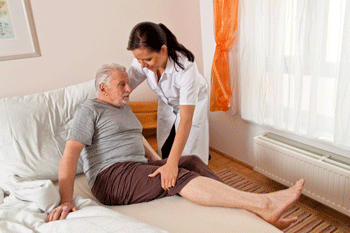 A 'persistent lack' of local authority funding is pushing care homes closer to the brink of failure, report reveals.
A new study from Moore Stephens has found 16% of care home companies in the UK are exhibiting warning signs they are at risk of failure. This is an increase of 4% in one year.
The accountancy firm blamed a lack of council funding—itself the result of Government cuts— which it said had placed 'considerable pressure' on care homes.
Local authorities in England plan to make £824m of savings in their social care budgets in 2017/18, according to the Associate Directors of Adult Social Services (ADASS), despite an extra £2bn over the next three years in social care funding being promised by the chancellor in the March budget.
Moore Stephens also said the increase to the National Living Wage (NLW) in April 2017 had placed a 'significant burden on care home companies' profit margins.'
The NLW increased to £7.50 per hour (6.4% above National Minimum Wage) in April, and is scheduled to increase to £9 per hour by 2020.
They also warned the growing use of agency staff, who are brought in due to the difficulties in retaining and recruiting skilled staff, had pushed costs up even further. Staff costs have reached an estimated all-time high of 55% of turnover.
'Too many businesses in the care home sector are heading back to the brink,' said Lee Causer, restructuring partner at Moore Stephens.
'The mixture of rising costs, cuts in funding and an aging population has created a volatile situation, with many companies now showing signs of significant financial stress.
'Due to the aging population, extra staff are needed at care homes in order to keep up with the demand, but many care homes just don't have the budget for extra staff.
'This has made it increasingly difficult for care home companies to offer a high standard of care- whilst remaining solvent.'
'Concerns have also been raised that private care home providers unable to make a profit will hand back contracts to local authorities,' he continued.
'It's critical that care home companies receive the funding they require in order to offer the highest standard of care possible.
'Commentators have also speculated that the debate over the post-Brexit free market of labour has already reduced the number of EU staff willing to relocate to the UK to work in the sector.'