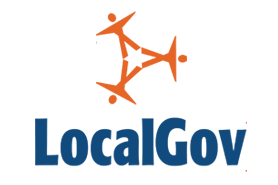 Local authorities are turning to digitisation to improve services and cut costs. This, in effect, means there are lots of councils looking for innovative new ways to exploit digital technology. This can lead to great advancements - but there is also the risk of duplication.
If, however, all local authorities were working with a common set of design principles - singing from the same hymn sheet, so to speak - it would be easier for them to share capabilities. It would, in theory, lead to a reduction in duplication with all the savings that entails.
Dylan Roberts is the chief information officer (CIO) at Leeds Council and the chair of the Local CIO Council, an independent group focusing on ICT and digital policy for local public services. The LCIOC has developed a common set of design principles which would allow councils and organisations working with them to share digital capabilities.
'We believe', Dylan explained, 'that although places are different there's an awful lot of capabilities that could be simplified, standardised and shared.' He describes this as a platform based approach.
Imagine, for example, Carlyle developed a digital capability that made it easier to deliver a particular service. If they adhered to the LCIOC's design principles, i.e. simplify, standardise and share, Leeds could adopt that capability with relative ease. So could Norwich. And Luton. And so on.
'What I'm basically saying', Dylan explains, 'is that if you [design digital capabilities] to common templates and common approaches…an awful lot of that can be reused in other places and although it might not be applied absolutely 100% the same, a large portion of it - 80-90% - will be relevant and applicable.'
This approach, Dylan tells me, is being developed with blue badges. Disabled people are eligible to receive a blue badge which allows them to park closer to their destination. There are around 3.1 million blue badge users in the UK and they have to renew them every three years. In order to get a badge, the applicant must upload evidence that they are eligible, proof of identity and address, and a photograph to a national database. Currently, 40% of applications can be verified as legitimate by a qualifying benefit from the DWP. The remaining 60%, however, need to provide other evidence or undergo an independent mobility assessment, which can take up to ten weeks.
This is time consuming for everybody involved, and it can be demanding for the applicant who, after all, has mobility issues. It is, apparently, possible to resolve this, according to a 'solution overview' from the LCIOC.
If councils had real-time access to DWP data, they could establish eligibility for many applicants and issue the badge in one session. Also, if they had access to NHS data, a qualifying medical condition could be confirmed instantly. Both of these could be done quickly, with permission from the applicant, if the right digital capabilities were in place. The council worker issuing the badge wouldn't be provided with private details; all that would be required in this case would be a 'yes' or 'no' answer on the eligibility of the person applying for the badge.
Warwickshire council, Dylan tells me, has developed a prototype of the digital capability for doing just this. It allows for 40% of inquiries to be dealt with 'in 20 minutes rather than 20 days', which is better for the applicant and the issuing authority. And because it has been designed along the principles of simplify, standardise and share, it can be easily adopted by other authorities. 'Instead of multiple authorities doing it separately', Dylan says, 'or doing it in different ways or inefficiently, if we can sort it out once…the case is there to make some significant savings.'
The trouble is, it costs money. In the long term there are potentially great savings in formulating digital capabilities that can be adopted by everyone. But someone has to make the initial investment - as Dylan is only too aware. 'The big problem with all of this is local authorities are being absolutely hammered by local government austerity,' he says, 'so therefore the capacity available to run and coordinate these sorts of projects at the national level is very hard to find, very hard for individual local authorities to justify.'
Warwickshire has made the investment with the blue badge prototype. Leeds, too, has been working on an open source digital care record platform called Ripple, which benefitted from a little investment from the Department of Health. But what is needed, Dylan suggests, is more funding - from central Government or another source - so that the costs of digital innovation do not fall solely on individual councils.
'There is a significant business case in investing in a small amount of coordination resource or a shared or centralised team to make this happen,' he says. 'With that small investment there is lots to gain.'