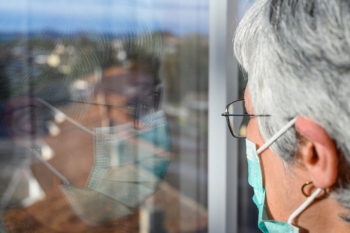 MPs have hit out at the Government's 'quickly drawn up' COVID-19 shielding programme for taking too long to identify up to 800,000 people who may have missed out on help.
Selective application of 'at risk' criteria led to some elderly and vision-impaired people struggling to access food at the start of the pandemic, according to a report from the Public Accounts Committee (PAC) published today.
Almost half of the 800,000 were unreachable because of missing or incorrect telephone numbers in NHS records and the Ministry of Housing, Communities and Local Government (MHCLG) still does not know whether councils have been able to reach them.
The report said that a newly expanded approach to vulnerability, which includes key characteristics such as ethnicity, postcode and body mass index resulted in an additional 1.7m people being classified as clinically extremely vulnerable in February.
Chair of the PAC Meg Hillier said: 'The shielding response in the COVID pandemic has particularly exposed the high human cost of the lack of planning for shielding in pandemic planning scenarios.
'It also highlights the perennial issue of poor data and joined up policy systems.
'There are questions still to be answered about the balance between central decision-making and local knowledge – the increase in numbers of those advised to shield demonstrates the challenges of trying to deliver this programme centrally, as well as with the data held by the NHS.'
'Plans were, eventually, sensibly devolved to local authorities.'
MHCLG has been approached for comment.