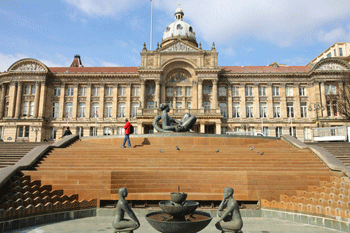 A council equality chief has stepped down from his role after being criticised for claiming a school had contravened the Equalities Act by banning pupils from wearing hijab headscarves.
Cllr Waseem Zaffar, cabinet member for transparency, openness and equality at Birmingham City Council, had posted a message on Facebook calling for a change in policy at St Clare's Catholic School.
Cllr Zaffar has now resigned from his cabinet role and asked the council to investigate all complaints against him.
In a statement he said: 'After careful consideration and in light of continued media and social media speculation, I have discussed the situation with the leader of the council and I have decided I will step aside from my cabinet role with immediate effect.
'I will be asking the city council to commission an independent review into all current and historical speculation against me.'
Following the post, the government's integration expert Dame Louise Casey condemned the councillor's action in a letter to council leader John Clancy.
She wrote she was very concerned about the 'wisdom and legitimacy' of Cllr Zaffer's using his influence in 'this misguided way'.