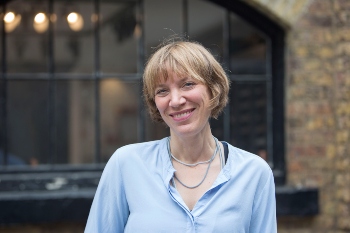 With no clear indication of how the property market will be affected by the current crisis, the need for a better long-term strategy to safeguard our future communities has never been greater.
In an increasingly uncertain world, we need to ensure that growth is planned in locations that have the potential to adapt to the country's rapidly changing needs and help meet our environmental targets. For this to happen we need to start thinking strategically about the location of growth, infrastructure planning, delivery, and managing the burden of cost.
It is an area where local planning authorities and Government need to be further on the front foot and where planning can take the lead.
MHCLG's recently-published Planning for the Future strategy outlines some reforms that are aimed at making land sufficiently available to deliver development where homes are needed. The commitment to deliver infrastructure first is encouraging.
But securing the best sites for future development and serving them with appropriate infrastructure needs to be a much higher priority if we are to meet the government's carbon targets and develop the homes and communities that will thrive longer-term.
Proactive, strategic planning led by local planning authorities also enables us to plan properly and cohesively for the environment in terms of managing climate change and biodiversity.
Government and local authorities are far better placed to do all this compared to private developers who are limited by site boundaries, but they need more power.
As a first step we need a strategic mechanism for local authorities and their neighbours to plan effectively and transparently for the future. As it stands, local authorities are under intense pressure to meet housing targets and develop local plans at all costs, meaning that meeting housing targets can sometimes come at the expense of the right sites being brought forward. The benefits that comprehensive longer-term planning can deliver are missed.
Putting more pressure on local authorities to create a Local Plan is not going to solve the issue but finding a way of separating the most contentious issues – housing numbers and site allocations – from other critical policies, for example those that ensure quality, would certainly help.
Secondly, we need to encourage closer harmony between local authorities and private developers, and potentially incentivise better alignment of goals.
Private developers have different drivers and add another layer of complexity to the process. The development of long-term growth scenarios therefore needs to be a distinct stage and prerequisite to the site allocation process. First a process of collaboration and engagement is needed to identify the best options for delivering positive and sustainable growth. Only then should we seek representations from willing landowners within these pre-identified areas. Resource-strapped Local Authorities should not need to spend valuable time on assessing inappropriately located sites.
At the same time, compulsory purchase powers, or a version of them, could help local authorities in bringing forward the best sites for new housing if they are not immediately forthcoming. This idea is not new and already practised across many countries. Instead of private developers taking options on land with future development potential, we could give powers to local authorities and Homes England to take out options to ensure the delivery of homes and infrastructure is in the right places?
As a minimum current CPO powers must be utilised to ensure developments are provided with strategic cycle and public transport connections critical to better integration.
The current crisis has focused people's minds, with many wanting to see a greater emphasis on health and wellbeing. We need better located and strategically planned developments to meet this need, improve our communities, manage climate change and boost quality of life.
The forthcoming Planning White Paper offers this opportunity, with potential for Central Government to take a fresh view and put local planning authorities at the forefront of delivery post Covid-19. Now is the time to invest in strategic planning and sustainable infrastructure to help with the recovery and boost our communities for the long-term.
Katja Stille is director at Tibbalds Planning and Urban Design