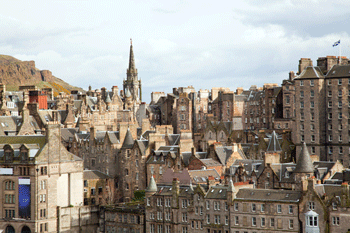 English cities have a competitive advantage over Scotland's thanks to devolution arrangements with Whitehall, new report argues.
Leaders from Scotland's seven cities have endorsed a study that calls for a New Deal between cities north of the border and the UK and Scottish governments.
The report, entitled Empowering Scotland's Cities, claims English cities are in an advantageous position because of their City Region Deals and Devolution Deals, and calls for a more collaborative working relationship between Scottish cities and London and Edinburgh.
The report recommends a new working relationship between the seven cities and Transport Scotland in order to improve their connectivity and infrastructure. This would include a share for the cities in the decision-making process on transport policy.
Empowering Scotland's Cities also highlights the need for a radical change in the approach to economic development. This, it argues, would involve a more decisive role for the cities - which account for 60% of employment in Scotland - in policy and investment decision-making about enterprise and skills.
The cities are also calling for a stronger collective voice in welfare and housing policies, and more consultation over the setting of local taxes.
The report stated: 'The overarching view of the cities is that it will require local government, central government, government agencies and the key stakeholders in communities and business to work collaboratively if Scotland's cities are to meet the big future challenges that lie ahead and compete effectively on the global stage.
'At present, a lack of cohesion is leading to inefficiencies and missed opportunities.'