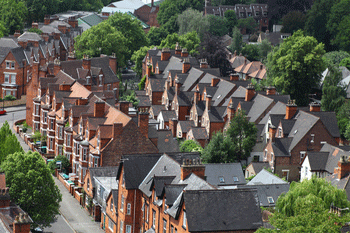 One in five homes sold in Sandwell via Right to Buy over the last two years is being investigated amid concerns of fraud.
The council is examining 94 sales as part of a move to tighten up rules and has cancelled or withdrawn seven Right to Buy applications worth around £320,000.
Like many areas, Sandwell saw a surge in Right to Buy two years ago when the Government raised the maximum discount on a property's value to £75,000 with 481 homes sold under the scheme between 2012 and 2014.
In 2012 the Audit Commission warned of a 168% rise in fraudulent applications.
Cllr Steve Eling, deputy leader of Sandwell Council, said: 'Most sales are genuine but there is a growing number which are raising concerns, not just in Sandwell but nationally.
'The massive discount has made the whole area of Right To Buy a minefield for councils. Nationally, it has become a golden opportunity for criminals to make easy money as well as laundering dirty money.
'Protecting the public purse and hard-working council tax payers is a top priority and we have taken firm action to do this, including asking the applicant to say where they are getting their purchase money from and thoroughly checking every application.'