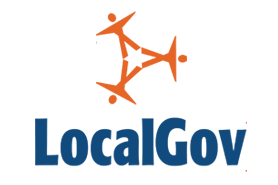 Specifying the appropriate energy source that provides the staff and students with the ideal comfort, controllability and safety can be a challenge.


Radiators are a cost effective form of heating in schools, but with the advent of interactive white boards and other wall mounted furniture or display areas, take up valuable wall space; an electronic white board cannot be mounted above a radiator.


The application of radiators also has to be carefully selected. Standard panel radiator surfaces reach up to 70 – 80 deg C depending upon the water flow temperature and their heating effect is significantly reduced if obstructions are placed in front of them.


A standard panel radiator emits between 20 percent and 50 percent of the output by radiated heat depending upon design.


Most modern main stream schools, primary and secondary, now take children with special needs including those who could be physically disabled or with psychological or physiological problems.


Schools taking disabled children, a child with a 'Statement of Special Need' or even an action plan should consider carefully whether the requirements of 'Special School' apply.


Attention to Table 24: Heating methods of the draft building bulletin 77 should be considered. It states 'radiators are normally the most suitable choice….. younger pupils, those with more complex needs and pupils with SEN and disabilities should only be exposed to low-surface temperature radiators'.


Special schools, disabled toilets and pre-school educational premises should have Low Surface
Temperature (LST) radiators as directed in the relevant design criteria; maximum surface temperature of 43 deg C, the benchmark used by the NHS guidance notes, the DDA, DfeS BB87, BS8300 and others.


There is confusion as to when to specify and whether the LST meets the criteria often resulting in an installation of a mixture of radiators for all types of school.


Some authorities specify LST radiators for all schools irrespective of use, whilst others will have age limits on the requirement for LST radiators.


With the increasing rise in the 'claim against anyone for anything' culture and legal companies advertising for clients having 'accidents at school', this is a risk assessment that should be taken very seriously.


It is noted that some schools will cover a standard panel radiator that has caused an issue but will still leave others uncovered but this only acknowledges that they are aware of a problem and is effectively an admission of negligence.


The fact that ordinary panel radiators are used at home is no defence, in the eyes of the law ignorance is not an excuse and authorities have a duty of care over those who use their facilities, especially those who are considered to be at risk.


This can also be extended to schools being used for adult education outside the normal school timetable and other public buildings.


There are two basic types of LST radiators; those which are a cover over a standard panel radiator and those with a specifically designed energy efficient finned tube emitter.


LST radiators comprising of a panel radiator behind a cover have been independently tested at BSRIA with some surprising results; whilst the side and front reaches no higher than 43 deg, the top outlet grille can reach temperatures up to 57 – 59 deg C, thus giving a child serious burns in a matter of seconds.


Fortunately, finned tube type LST radiators do not reach these unacceptable levels.


However, panel radiators in a casing need a greater surface area to emit the same level of output with the lower flow temperatures associated with condensing boilers or alternative, renewable energy sources.


Modern LST radiators, which use finned tube emitters mounted in the lower part of a casing, can be designed to offer enhanced output with lower flow temperatures; this is achieved by increasing the number of tubes, within the same casing.


The casing temperature maintains the LST criteria as it is designed for that output with a finned tube emitter and can be easily adapted for applications where the outside air is induced below the emitter to temper the temperature of fresh air.


Most LST radiators heat by 100 percent convected air and therefore can be designed as corner units or recessed into an alcove which is easier with the finned tube style emitter.


Finned tube emitters having positive displacement of water are also very responsive to control by temperature regulating valves.


The heating system with finned tube emitters can be switched on later, thereby saving money on running costs and maintaining a comfortable environment.


Panel radiators have a mass of water which heats up relatively slowly and when the optimum temperature of the room has been reached thus closing the valve, have a thermal inertia to be discharged while cooling down.


The issue with the use of LST radiators in any application is due to two major factors, but there is no actual recognised British or European standard specifically for design of LST radiators and the cost.


Both types of LST radiator have a place in schools, depending upon budget and criteria and it's generally accepted that either design is favourable to using standard panel radiators and the risk of burning a child.


With the exclusion of 'Special Schools' and disabled toilets, there does not seem to be national design criteria for the application of LST radiators within a school environment.


Without a recognised standard, or nationally agreed criteria, it is only a matter of time until a local authority is sued for a lack of care and attention.


Recently a private retirement home was fined a sum of £30,000 for using radiator guards that did not prevent a resident from suffering fatal burns when she fell against the radiator.


Unfortunately while all the talk may be about duty of care etc; isn't it ironic that most issues relate to money and not the safety of the children?