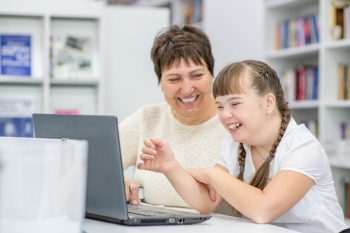 Children with special educational needs and disabilities (SEND) are being left behind behind by council services across Bournemouth, Christchurch and Poole, inspectors have found.
Inspectors have urged Bournemouth, Christchurch and Poole Council to make urgent changes to SEND services after finding areas of 'significant weakness'.
The council has faced high staff turnover and challenges within recruitment, creating a crisis of confidence in the SEND service.
A report by Ofsted and the Care Quality Commission found 'deep cultural issues' within the local area were limiting the support given to SEND children.
The report read: 'Many children and young people with SEND and their families continue to have a poor experience, and there is little sign of their outcomes improving.
'Rather than seeing improvements in their outcomes, many children and young people with SEND and their families find that things are getting worse.'
Inspectors accused council leaders of being 'distracted' by the reorganisation of the council and high staff turnover.
They wrote: 'A lack of urgency remains among some services to work together to tackle the issues with the pace that is needed.'
Interim corporate director of children's services at the council, Elaine Redding, said: 'The council accepts that a major transformation programme is needed locally to make services to children and young people with SEND as strong and supportive as they need to be.
'We welcome the inspection requirements and we're already working on those intensively.
'This is now a compelling opportunity to develop a multi-agency service and offer to children and families, and to develop that improved service with children and families themselves at the heart of it.'
Portfolio holder for COVID resilience, schools and skills, Cllr Nicola Greene, added: 'SEND is a multi-agency service and we will be working with our partners in health and education to build a set of services to be proud of.
'Progress has been slower than we would have expected for a number of reasons; but our priority is to deliver a service by working together in the coming weeks and months.'