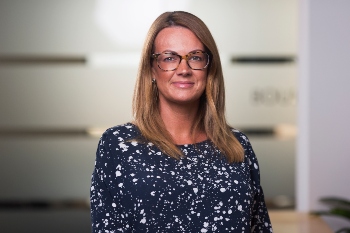 Changes in consumer demands and the rise of online shopping have led to a challenging period for the UK's traditionally retail-led town centres. Despite these disruptions, there is still major potential that could be unlocked by creating destinations through a mixed-use approach.
The traditional make up of town centres consisting of a monolithic retail core alone is no longer a viable option for long-term success. A heavy reliance on the retail sector in conjunction with the growth of online shopping, rising business rates, and economic challenges has left many areas with struggling town centres and gaps on the high street.
To solve this issue a mixed-use approach is vital, as it helps to insulate an area from economic fluctuations that may have ramifications for individual business sectors. A diverse mix of uses integrated harmoniously is key to building the economic resilience of our town centres.
However, while retailing is undoubtedly going through transformative changes, it has a crucial role to play in the revitalisation of Britain's troubled town centres, as outlined in Turley's 'Making Sense of Mixed-Use Town Centres' report. It just needs to be supplemented with a range of other uses, that can combine to create a sense of place, and a popular destination for the local community.
Rethinking the town centre
In order to revitalise struggling town centres, local authorities must think afresh about the role of the high street and what it provides for local communities.
For example, incorporating new homes into town centres has a key role to play in building a walking catchment population that can sustain the town's other uses more effectively. With housing consistently at the top of the political agenda and communities' concerns, town centre regeneration projects offer a unique opportunity to deliver more homes alongside renewed retail, commercial and leisure space. This is exemplified by our research which suggests that 45,000 new homes could be delivered if one third of the vacant commercial floorspace in town centres was converted into residential use. More homes could be delivered by increasing the density of existing development.
We have seen evidence from across the country of local authorities proactively leading investment in town centres, through the acquisition and re-purposing of assets such as shopping centres, underwriting development, initiating events programmes and investing in the public realm. These are all crucial ways of creating confidence in places and the right conditions to encourage private investment.
While all of these approaches are important, we advocate preparation of an overarching strategy for town centres to ensure that mixed uses are integrated successfully. Our report recommends that such strategies should be quickly developed and include "principles" to guide mixed-use town centres.
They should be informed by the latest intelligence on the characteristics and performance of the town centre. The good news is that data availability has never been better. For example, the experimental data that ONS released in June in relation to 7,000 high streets provides a useful new resource for local authorities.
Co-invention of solutions
Meaningfully engaging the local community early in the process of developing a strategy is another action that can determine whether a regeneration project is a success.
Not only does beginning a conversation with local leaders build goodwill between development partners, the local authority and the community, it can also lead to innovative ideas that may not have been considered without it. Co-invention of solutions to town centre regeneration challenges is the way forward.
Communities have a unique understanding of what is required for their town, so engaging them early means their views can meaningfully inform plans for investment. Creating a bespoke and locally informed approach for each individual town centre is critical; there is no off-the-shelf solution that will work in every case.
In summary, mixed-use development on the high street can be part of the solution to the challenges faced. Local authorities have an important role to play in helping to set a positive framework for change and the incorporation of new uses, galvanising local communities and delivery partners alike. Such an approach can pay dividends in terms of securing private investment and attracting enabling funding, such as the Stronger Towns Fund and Future High Streets Fund.
Andrea Arnall is director at planning and development consultancy Turley