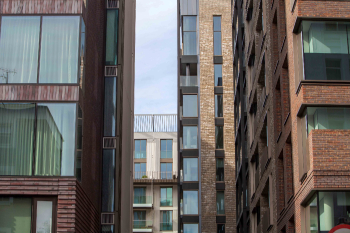 The publication of the Building a Safer report provides an opportunity for the construction industry to consider how we can best move forward across a diverse range of areas to ensure effective fire safety in the future.
Since it was released, much of the media and industry focus has been directed at the issue of combustible cladding systems on high rise residential buildings. To achieve the deep systemic changes the report recommends, and that most agree are now required, it is important to broaden the debate and engage with the full regulatory framework proposed by the review.
Combustibility
It is important to understand why banning materials classed as 'combustible' will not fix the problem. Take, for example, the way fire performance of materials is classified in England & Wales.
We currently have a series of National Classes that are defined in Building Regulations: namely "non-combustible", "limited combustibility", "Class 0" etc. These are arrived at based on testing in accordance with the BS 476 suite of tests, which comprise bench-scale tests on small samples of individual products. We also have Euroclass ratings, which are based on a suite of European Standard test methods, and are often cited alongside the National Classification, with A1 being considered 'non-combustible', A2 as 'limited combustibility', and B equated to 'Class 0'. However, what many people don't realise is that the reverse is not true, so achieving the National Classes does not mean that the relevant Euroclass requirements are met.
Furthermore, the classifications of "non-combustible" and "limited combustibility" are primarily determined by how much heat is put out by a very small sample when completely burnt (its calorific value). Materials described as "combustible" are also categorised by their calorific value, and, significantly, not by how easily they catch fire. So, whether or not something is "combustible" does not necessarily say anything about whether it is "flammable". There is a huge range in the actual "flammability" of "combustible" products – from those that can perform as well as "non-combustible" and "limited combustibility" products, to those that are highly flammable. Lumping them all together under one broad heading of "combustible" is misleading.
Even when the insulation and cladding materials are classed as "non-combustible" (Euroclass A1) or of "limited combustibility" (Euroclass A2), there will still be a surprising amount of combustible material within the overall construction. It is the interaction between the different components, their spatial arrangement, and how they are installed that will ultimately determine how a façade system behaves when exposed to fire.
Therefore, whilst individual product testing is important to provide a baseline for performance, it has severe limitations when trying to assess the performance of a complete building element, such as a rainscreen façade, both in terms of scale and because it looks at material samples in isolation, not as the product has been designed for use in an application. Recent research has shown that, even when both the cladding and the insulation are of 'limited combustibility', they can fail large-scale tests as part of a system.
This is why it is so important to test the whole wall assembly to ensure that it will achieve the desired performance.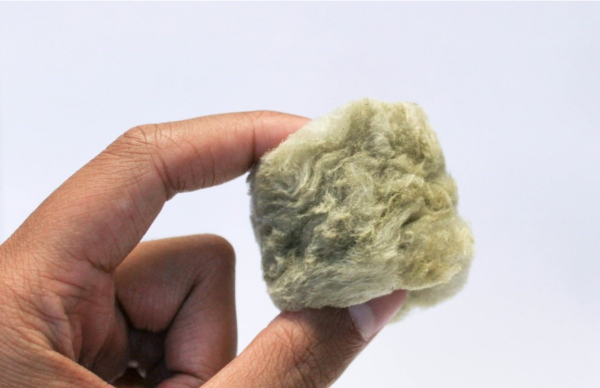 Report Recommendations
Crucially, Building a Safer Future does not recommend a ban on the use of combustible materials as part of a tested system for high rise buildings, calling instead for better regulation of that route to compliance. The findings highlight the "need for a radical rethink of the whole system and how it works". Its proposed framework is outcomes-based, meaning that the regulations would focus on making it clear what the industry needs to achieve, rather than telling it how it must achieve it. The terms 'outcomes', 'performance' or 'risk' based approach are used throughout the report, with broadly the same meaning.
This does not mean that the regulations would become more lax, quite the opposite. The proposed reforms include clearer lines of responsibility, much more effective oversight, and serious consequences for non-compliance. What an outcomes-based approach does allow is greater flexibility, future innovation, and an acknowledgement of the wealth of research and experience that the industry already has.
Changes include a new regulatory framework for higher risk residential buildings (HRRBs), which would be overseen by a new Joint Competent Authority (JCA) and an improved focus on building safety during construction and refurbishment, with stronger oversight. Improved levels of competence is another significant area where we can expect to see change enacted, with a working group already set up to create a framework for those installing safety critical systems.
Holistic Reform
Building a Safer Future makes it absolutely clear that its recommendations are not a "shopping list" of options but an integrated package of interdependent components which if applied in isolation "will fail to achieve the systemic change sought". With the consultation on the clarification of building regulation guidance on fire safety now underway, and a full-scale review of the guidelines announced for the autumn , we must avoid the temptation to look for quick and easy fixes and ensure that all of the issues so tragically highlighted by the Grenfell Tower fire are properly resolved.
Adrian Pargeter is head of technical and product development at Kingspan Insulation Limited
For further information and technical support, please visit www.kingspaninsulation.co.uk or Tel: 01544 387 384.