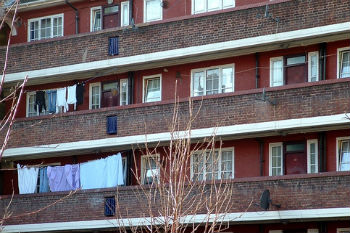 Residents in London will be balloted on any new regeneration plans affecting their estates, under plans announced by the mayor today.
Sadiq Khan said estates in the capital will only be regenerated if there is no loss of social housing and residents support the plans.
Under the proposals, Mr Khan intends to use his investment powers to ensure a mandatory ballot of residents occurs.
Mayor Khan, said: 'My guide sets out how I will use my investment powers in a way they have never been used before, by requiring resident support through a ballot for new plans involving demolition where City Hall funding is involved.
'I want to make sure people living on social housing estates, who have the greatest interest in their future, are at the heart of any decisions from the outset. By involving residents and putting social housing first, we can make sure plans for estate regeneration help build a city for all Londoners.'
The first-ever City Hall guide to estate regeneration in the capital aims to give social housing residents a greater say in the future of their estates following the tragic Grenfell Tower fire.