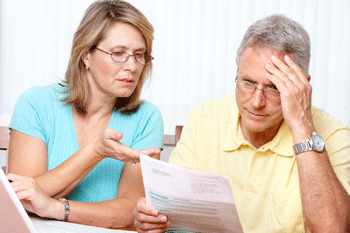 Nearly two-thirds of over-45s admit they find the subject of care funding confusing, with 49% looking to local authorities for help, according to a new report.
The Third Care Index from Partnership reveals that councils are often the first port of call for information, with 96% of respondents expecting local authorities to provide clear information on their care options and benefit entitlements.
In addition, 96% said they would value ideas on local services which offered alternatives to residential care and 94% would expect information on local care homes as standard.
Thomas Kenny, head of technical pricing at Partnership, said: 'Almost three-quarters (72%) of people do not believe that they will need care during their lifetime so it is not surprising that they don't know much about the products, have not spoken to their families and find the entire topic confusing. However, the fact remains that one in three women and one in four men who reach 65 will need care and they are likely to turn to their local council for help as some point.
'The typical care home costs £28,600 each year which is significantly above many over-65s' annual income and a burden that they need qualified independent help to manage or they risk falling back on state support. Therefore, building these ties with specialist independent financial advisers is in the interest of councils as they prepare to work within the new framework of the Care Act.'
Only 12% of respondents would make a financial advisor their first port of call, with this figure jumping to 52% if referred to an IFA. However, qualified advisers estimate that just 28% of councils are referring people to IFAs and only 44% of care homes are providing this service to their residents.