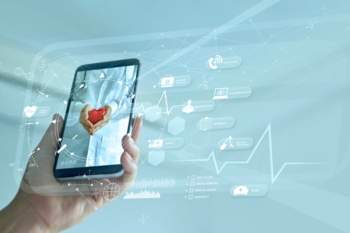 COVID has exposed the precarious position of local councils in the UK. Unprecedented financial strain, healthcare pressures, dwindling resources and increasing demands to meet annual targets are just a few of the issues that local councils must deal with. This trickles down to the community and presents itself in a variety of ways including a loss of confidence in the healthcare system, limitations on access to routine care and overworked staff.
The NHS Confederation has recently warned that the reported 30% drop in treatment referrals in 2020 compared with 2019, could manifest into a predicted six million patient backlog. Following the latest Government budget announcement, local governments must do more, with less. A call for a solution to alleviate staffing shortages for vital adult care services and treatment waiting lists in boroughs and communities has hit boiling point
The capacity to deliver the same quality of care to everyone in the UK is limited. We have come to understand that all regional services are vulnerable. Digital can help fill this gap and enable everyone to access trusted NHS approved digital resources and interventions. Technology frees up time. On average, GPs only have seven minutes to see patients, yet are expected to offer full patient support in this short window. In moving towards a more digital approach, patients can access virtual consultations, including interventions delivered by subject matter experts and offer a tailored experience specific to patients needs. This improves the quality and quantity of care, while also increasing the capacity for GPs to see patients in-person.
Embracing a digital-first way of connecting can better support local authorities to optimise operational efficiencies while meeting tight budgets. For example, automating annual reviews through a digital intervention checklist has the potential to deliver up to 75% efficiency savings; and cloud-based operating systems can streamline other admin duties for HCPs to focus on patient interaction. This can drive operational efficiencies, reduce costs, and ultimately alleviate pressure on services.
Understanding the environmental impact
Over the past year, patients who are deemed vulnerable and or wish to minimise unnecessary contact to remain safe have been able to receive care via telephone. This has, of course, been a common approach over the past year with the global pandemic. As the country plans to reopen and patients return to hospitals and GP surgeries, the cost and environmental implication will be significant. For example, how are local authorities going to meet the NHS' net-zero targets? Limiting unnecessary travel to and from appointments unless required for interventions, such as vaccinations, reduces both patient and HCP's carbon footprint. Technology drives hyper-targeted care but also supports policy-makers sustainability initiatives.
By putting digital infrastructure in place, local authorities can empower residents to benefit from care remotely and create a better outlook for communities. Digital health puts patient choice first, whether physical, mental or the numerous other complexities that patients must navigate. Managing conditions remotely through expert education and virtual support will reduce admissions, missed in-person appointments and spending averages.
Bridging the technology gap
Putting patients at the heart of any digital progression will help better manage digital inequalities. In the UK, an estimated nine million people currently require guidance when using digital tools. Therefore, a creative and flexible approach to creating a local network of support to voice shared experiences is key. Not just amongst residents, but from staff on the frontline right up to policy-makers and local leaders. Transparency in the data driving decisions will also restore community confidence. Regulating the mandatory inclusion of digital literacy on patient records will enable HCPs to tailor approaches moving forward. Building trust and relationships with poorly served groups will be fundamental in demystifying digital health.
Technology is reshaping the delivery of care, ultimately delivering better outcomes for patients. For this to be a success, we must equip HCPs and patients with the tools necessary to make this transition as seamless as possible. Technology helps bridge the gap between need and capacity, to deliver best-in-class care to local communities.
As we move beyond a COVID-19 focussed healthcare service and continue to move towards an industry-wide digital transformation, local authorities must begin looking at long-term plans. Investment and integration of technology in local services will be vital for the recovery of regions. Engaging with the community will be fundamental for maximising inclusivity as we move forward. By committing to patient-first digital care within communities, local authorities will deliver personalised and streamlined service and meet their targets.
Dr Simon Bourne is founder and CEO of my mhealth