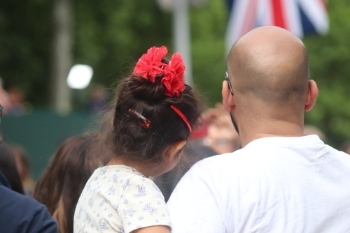 Family support services need to do more to meet the needs of minority ethnic families who researchers say often face racism when they approach their local authority for support.
A new report out today, led by the Early Intervention Foundation in partnership with the Race Equality Foundation and Action for Children, has found that minority ethnic families and young people face additional challenges when they seek early help or family support.
The research found that some minority ethnic families were proactively seeking support but encountered multiple barriers in doing so, such as discrimination, despite repeatedly trying to get the right help.
The research also learnt that young people's first experience when trying to get help from their local authority can be 'negative and off-putting'. According to the study, this can have long-term consequences by discouraging them from seeking help in the future.
The report states that 'participants told us that they did not feel heard, understood, validated or empowered' and that 'parents and young people told us about their experiences of not being listened to or not being taken seriously when they had reached out for support.'
Dr Jo Casebourne, chief executive of the Early Intervention Foundation said: 'This report shows that too many minority ethnic families face additional challenges when they seek early help or family support. Worryingly, these challenges include experiences of racism and discrimination.
'Racism and discrimination have no place in services for families. The success of family support relies on strong, trusting relationships between families and professionals.
'High-quality family support, delivered in the right way at the right time, can make a real difference for children and their families. There are stark and persistent ethnic inequalities across a whole set of critical child outcomes – such as school readiness and academic attainment – where we know that effective early support could have an impact.
'It is vital that public services, designed to provide support to all families, are accessible and effective for everyone who needs their help.'