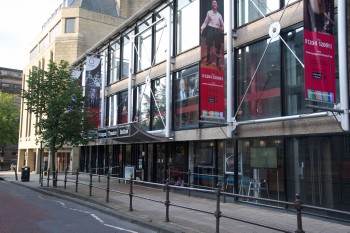 The Scape National Construction framework has nearly £1bn of public sector projects in the pipeline since its launch six months ago.
The new figures show that since its launch in May, public sector organisations have used the framework to procure projects with a combined value of £198m, with a record £934m in the pipeline.
The £7bn national framework, led by partners Willmott Dixon, Robertson, Wates and Lendlease, will create 20,000 apprenticeships and support a supply chain of over 70,000 local businesses.
'Such a strong pipeline of projects as we complete mobilisation is a real vote of confidence in our approach and the value our frameworks deliver for the public sector,' said Victoria Brambini, managing director of Scape Procure.
'More than ever before, public sector organisations are focused not just on value for money, but on the need to embrace social value delivery across their estate. By using the local supply chain, our frameworks ensure the benefits of public investment are maximised within local economies, while the creation of 20,000 new apprenticeships will deliver a long-term investment in people and a permanent legacy for local communities.'
Projects procured under the new National Construction framework include council facilities, housing, care homes, schools and leisure centres.