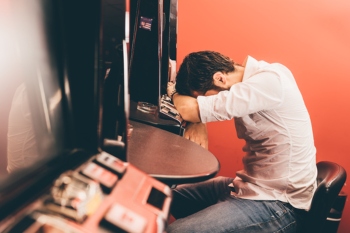 Gambling-related harms costs society at least £1.27bn a year, a review by Public Health England has found.
The first evidence review of gambling-related harms includes the economic cost of suicide, the cost of homelessness associated with harmful gambling, and bankruptcy and employment issues.
It found that people most at risk of gambling harms are concentrated in areas of higher deprivation and may already be experiencing greater health inequalities. It also found clear links between harmful gambling and harmful drinking.
The review argues harmful gambling should be seen as a public health issue that is tackled with an approach that focuses on prevention, early intervention and treatment.
Rosanna O'Connor, director of alcohol, drugs, tobacco and justice at PHE, said: 'The evidence is clear – harmful gambling is a public health issue and needs addressing on many fronts, with an emphasis on preventing these harms from occurring as well as with help readily accessible for those directly and indirectly affected by the wide ranging and long lasting negative impacts of gambling.'