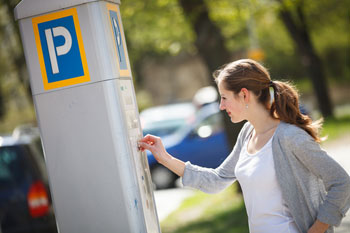 Businesses in small towns and villages would enjoy up to 60% more trade if councils abolished car parking charges, a survey has found.
A poll by car leasing firm Flexed found that most drivers opt to shop elsewhere if charges are in place, even if parking fees are as low as 20p.
87% said they would shop locally if paid parking was not an issue.
'It can't have escaped the attention of local authorities that supermarkets with free parking are packed to the rafters, while town and village centres are withering away,' said Flexed spokesperson Mark Hall.
'We know of towns that charge over a pound per hour for parking, and the shopping streets are full of empty storefronts.
'Out-of-town supermarkets really have become the one-stop solution for a huge majority. It's not just groceries. You can buy clothes, electricals, even fill up your car. Who needs to pay to park in town or the local village anymore?'