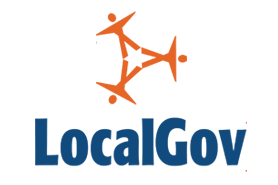 It's CPA reporting time of year again. This is the sixth time that local government will collectively examine itself - who has moved upwards and who is standing still ('coasting' anyone?), or worse.
But we also know CPA is to be replaced by CAA from 2009 – more on that in future columns. For the time-being we will witness a further improvement in council performance, with most in the top two categories, and ever fewer, if any, in the bottom two.
Whilst we rightly congratulate ourselves for this collective and continuous improvement, it may be worth asking what has really driven this improvement? Not customer pressure, despite the increasing emphasis on satisfaction measures - customer driven improvement is the next game in town following the LG&PIH Act and the new Best Value Duty to Involve.
If not customer pressure then what? Best Value we can discount – this legislation constituted Labour's response to CCT, fulfilling its promises to the unions. But, local government having developed a culture of evasion under CCT, it was never going to work. Inspection fared better, but it produced myriad scores of often bizarre 'service' areas - the Town Hall clock anyone? Bulb planting? The weather? To be fair there were many examples of where inspection did drive improvement, but the inconsistency resulting from linking inspection to completed BV reviews was a crucial failing.
So enter CPA – a rounded judgement on council performance – evolved over time and with the introduction of the 'harder test'. Whilst I'd like to think the complex comparative performance analysis drove improvement, deep down I suspect it was simply the very human desires of leaders and chief executives not be in the relegation places in the league tables and to be, or stay, in the higher placings. Not that there's anything wrong with this - improvement is driven by human beings, not by organisations, and humans have, necessarily, human emotions. The best incentive systems take account of and exploit these, not ignore them.
Increased funding has clearly also played a part – more money can of course support improvement but, as Rafa Benitez is finding out, cannot guarantee the title. In a straight race between more funding and more league tables it would be pretty close as to which actually drives the greater improvement. Both together would be a dream ticket – but that was the last half-decade. The next half, sadly, looks like it will have neither.
Abdool Kara is deputy chief executive at
Merton LBC