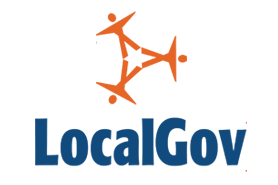 Every so often, we search for a panacea for our woes – a silver bullet which will solve all our problems.
Perhaps it was compulsory competitive tendering that would fix things. Or best value. Or citizen engagement. Or performance management. Or better governance.
Today, the currency appears to be 'leadership'. So much so, that if you believe its proponents, it will solve the crises of adult social care, waste management, and climate control without so much as an additional farthing of spend – just by applying better, stronger leadership.
Having said that, leadership clearly counts. There is good evidence to suggest a continuity of leadership vision, clarity of purpose and priorities, and sticking to the programme of delivery, does produce better outcomes, and this underlies much of the Government's advocacy of four-year leadership terms and directly-elected mayors.
The trouble is, of course, that pesky irritant we in local government have to deal with – democracy.
Those authorities which are, effectively, a one-party state, and have been since Preston North End were considered a 'top-four' football club, and will remain so until they are again, can well evidence this continuity.
The trouble is, most local government is simply not like that. Many authorities are in no overall control and/or cannot be certain what colour their next administration will be, or even what mixture of parties will be in control.
Even within an administration, there will be challenges to leadership, the defection of members, and changes caused by unplanned by-elections. Certainly, continuity one day can turn into unexpected change the next – in some places it could just take a falling tree or a failed train.
And we have all seen the potential for interruption that a change in administration can bring about – from changes in paint schemes to personnel, not to mention straplines, logos and stationery, let alone visions and missions, policies and priorities.
It can take months, years even, to get the momentum back behind a coherent programme of improvement following such a change.
Yet, if we believe in democracy, we must embrace this change as reflecting the will of the people, having spoken, wanting this change of direction.
And trying to create the conditions which generate a continuity of leadership, in the face of legitimate democratic change, is a real challenge, and not one where the answers are to be found in authorities where no such change has taken place.