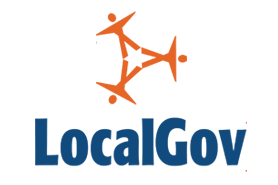 Wither democracy?I have been reflecting on the 1 May local and mayoral elections, and the Hansard Society's Audit of Political Engagement for 2008, while reading Al Gore's The Assault On Reason – a stunning expose of the risks of democratic erosion.
So maybe, it is inevitable that I would be writing about democracy this week.
Mr Gore argues that the move of politics into first radio and, subsequently, television, has changed the political process from 'dialogue' to 'transmission', reducing politics to sounds bites and, in America at least, constraining participation to those who have the resources to exploit the media.
Maybe the Internet holds some longer-term hope for a move away from this one-way transmission towards a more equalised dialogue.
Meanwhile, and regardless of who won, the outcomes of our recent elections seem to have been based largely on personalities rather than policies, image rather than substance.
No wonder the Hansard Audit tells us that interest in politics is down 3% to 51%, that 48% of people are not politically active in any way, that 69% believe they can make no difference by being involved, and that only one-third of people believe the present system of governing Britain works at least mainly well.
In response, we propose solutions which try to broaden opportunities to vote, the democratic equivalent of fast food, which only addresses the symptoms and not the cause of voter apathy.
People don't vote because they either don't trust politicians, or don't think they will make a difference.
And every act, national or local, that reduces trust and belief in politics, politicians and political processes erodes our democracy.
Why not take a leaf out of the Scandinavian book and teach politics, not just citizenship, at school? That's not to say young people have no interest in political issues, such as climate change, but that the dangers of the erosion of democracy are not well understood, allowing power to pass to the few without the consent of the governed. We all, in local government, have an important role to play. Perhaps now is the time to reflect on that responsibility, and work to involve people in our democratic processes in ways which fully engage them.
Instead of shock and awe, maybe we can surprise and delight them by demonstrating that through these processes they, and we together, can make a positive difference to the quality of their lives.